Some children just don't seem to fit the typical mold. Everyday activities can be a challenge and sometimes nothing seems to work. They may have diagnoses, such as dyslexia, ADHD, or autism, or they may just seem to be a difficult puzzle. These children are sometimes grouped together as "neuroatypical" because we know something different, something "atypical" is going on.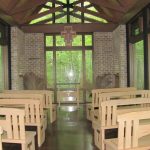 Each child is beautifully made by God in His image; each has gifts and challenges designed for His purpose. To properly steward their gifts and challenges, neuroatypical children must grow holistically in body, mind, and spirit. Therefore, the manner in which we guide their education must wholly consider any atypical needs of the body, mind, and spirit.
Offend Not, CMI's first retreat for Mason parent-educators of neuroatypcial children, is designed so that parents, in the tranquil, wooded seclusion of the St. Francis Springs prayer center, can come together to reflect on the Gospel call to "offend not, despise not, hinder not." Within both academic and home domains, we will explore our vocation to faithfully shepherd our children, as this is the frame of mind from which we can guide our children with right authority and the place from which we can consider the "science of relations."
Although knowledge about the neuroatypical child was unknown in Mason's era, Charlotte Mason championed us to hold high the banner of the sanctity of each child's personality.  Much current research supports Mason's teaching methods, but today we face the challenge that some research, especially with the neuroatypcial child, collides with it. How can the Mason educator confidently navigate this intersection of current research and Mason's instructional practices? Carroll Smith will address how to navigate this challenge. Because neuroatypical children often struggle with issues of self-control, understanding some basic neurology behind some of these challenging behaviors can help us in adjusting expectations and instruction. Andy Smith will explain the neurology of self-regulation and how a stewardhip approach is foundational to shepherding the neuroatypical child. After sharing her journey to create a home where neuroatypical children and adults can flourish, Danielle Merritt will lead reflection times interspersed throughout the retreat.
The essential foundations laid on Thursday evening will then be addressed in practical applications on Friday and Saturday mornings. Because many children have neurodevelopmental profiles that put them at risk for shallow interactions with the feast of books and things, Carroll and Andy Smith will demonstrate and provide mini-immersion experiences with possible ways to adapt reading, narrating, writing and math tasks that scaffold children with limited executive functioning capacities. After the morning's focus on instructional practices, Friday afternoon will target the home and family. To help us maintain the posture of shepherd, Dave Wiggins and Danielle Merritt will use interactive sessions so parents can gain insights and practical tools of how to create or repair the atmosphere in our homes.  Friday evening is time for networking and pursuing topics of individual interest.  Danielle will be available to help any parents adapt their schedules and answer questions about autism and anxiety while Andy Smith will be available for Q&A on ADHD. Dyslexia expert, Gladys Schaefer, will connect digitally if she is available (she has children with due dates during the retreat!)
Saturday morning, Ed Zovinka and Danielle Merritt will share how a living science program can and should adapt to truly feed a child's spirit.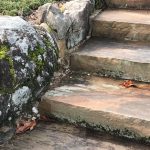 Because parenting neuroatypical children can bring some complex and persistent challenges, the lovely Saint Francis Springs near Greensboro, NC was selected for this retreat as every aspect of the prayer center has been thoughtfully considered to provide peace and simplicity and a safe place to nurture relationship and truth-seeking.
The neural diversity of children is vast; addressing their needs covers a breadth of topics beyond the scope of one retreat. At this retreat, within the context of providing foundational principles that broadly apply to families who shepherd and teach neuroatypical children, we will highlight the specifics of issues involving anxiety, autism, attention deficits, executive functioning weaknesses and depending on Gladys Shaefer's availability, dyslexia. We are so excited to offer this February, 2019 Offend Not retreat and hope it will be the first of many as we seek to "offend not, despise not, hinder not" a wide diversity of neuroatypical kids.
Running a retreat or conference can be expensive these days. (Even details like getting the insurance are becoming increasingly costly.) Our intent, however, is to make this retreat accessible to as many parents as possible, so we located a donor to underwrite some registration costs and supply some partial scholarships for spouses. Click on the buttons to the right so see more information on details and fees.
We hope that you will join us as we build community and continue the work of Charlotte Mason and the PNEU in observing children, navigating current research, and reflecting on the Gospel.