CMI Western Conference   l   May 9-11, 2019   l   Franciscan Renewal Center   l   5802 East Lincoln Drive, Scottsdale, Arizona 85253
We are delighted to provide information for the 2019 Western Charlotte Mason Education Conference, to be held at the Franciscan Renewal Center, in Scottsdale, AZ. The conference begins Thursday, May 9th, 2019 with immersions during the day and the conference proper beginning in the evening.  The conference runs until approximately 4:00 pm on Saturday afternoon, May 11th.  We look forward to hosting the conference this year in the beautiful Scottsdale, AZ area.
The theme for the CMI Western Conference is Charlotte Mason's Living Ideas Growing in the Desert.  Dr. Jennifer Spencer will remind us of Mason's 20 principles and focus on Mason's views on nature study.  Dr. Carroll Smith will give a plenary on taking Charlotte Mason into the 21 Century in a meaningful and thoughtful way as Mason suggests in her own writings. Dr. Rusty Pritchard will help us understand a Christian view of stewarding our environment. For our Eve Anderson Nature Study Lecture, Joni Ward from the Desert Botanical Gardens will provide parents with a thoughtful look at how to explore the desert with children.

 These plenaries will be accompanied with various workshops on topics such as meeting the needs of special needs children, keeping structure and flexibility in your nature study, understanding cognitive load and its implications for children, mother culture and much more.

Additionally, we will have a series of workshops designed specifically for individuals new to Charlotte Mason's work. These workshops are designed for the beginner or for a person who feels they could use some further basic understanding of Mason's methods.  This will be facilitated by Kelli Christenberry and LeAnn Burkholder.

Scottsdale, AZ is a beautiful place to be with some of the finest resorts, dining and other amenities.  There are golf courses, numerous hiking trails with fabulous weather  eight months out of the year.  You might want to consider bringing the whole family and enjoying the Scottsdale area.  In any case we look forward to welcoming you to the Franciscan Renewal Center.

Over the years at the CMI conferences we have worked to have a professional conference that doesn't just give information, but also nurtures your spirits.  Our goal is to provide plenaries and workshops that will instruct and inspire you for the coming school year. To accomplish this goal we seek to provide opportunities for learning and for fellowship; we hope you will take the opportunity to meet new people and to start new friendships.

The schedule and more details on speakers and sessions will be posted in the coming days. 

We look forward to seeing you in Scottsdale in May!
Read more
Teen Conference
We are delighted to again offer a CMI Teen Conference in the West. The Teen Conference is for students 13 to 17 as well as 18 year olds who were in high school during the 2018-19 academic year. If a teen is 18 years old but graduated last year, they are encouraged to attend the General Conference.  Students will participate in a number of activities that will continue to build on the foundations of spiritual, moral and academic training of a CM education, forming/understanding Knowledge of God, Knowledge of Man, and Knowledge of the Universe.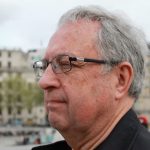 DR. CARROLL SMITH
Read Bio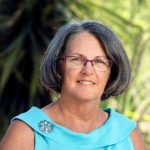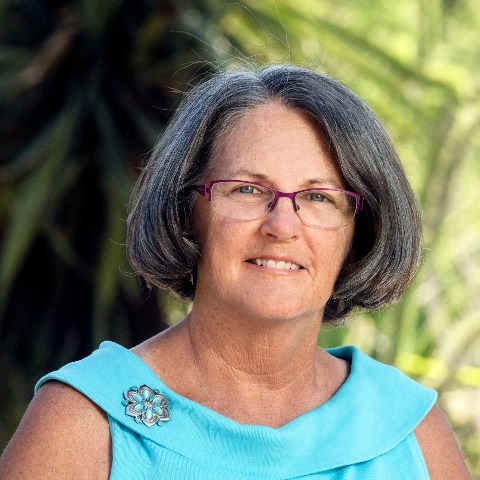 JONI WARD
Read Bio
DR. JENNIFER SPENCER
Read Bio
DR. RUSTY PRITCHARD
Read Bio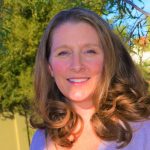 MINDEN AGAR
Read Bio
JENNY ELIAS
Read Bio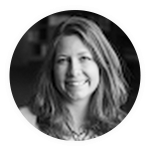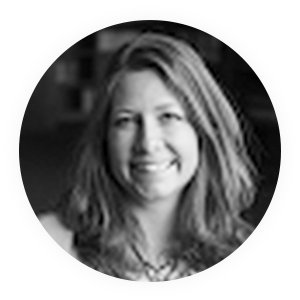 KELLI CHRISTENBERRY
Read Bio
KATIE STEPHENS
Read Bio
BETH FRANKLIN
Read Bio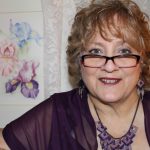 ANDRA SMITH
Read Bio
CHERI STRUBLE
Read Bio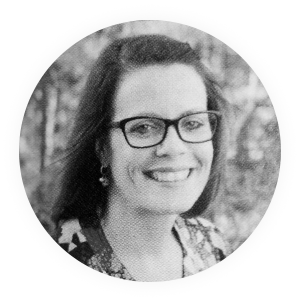 WENDY WILSON
Read Bio
Talks
Abstracts will continue to be added over the following days and weeks.
Lodging and Meals
The Casa at Franciscan Renewal Center offers 46 double occupancy rooms with two beds and eight single occupancy rooms with a single bed. All rooms feature private, en suite baths and individually controlled air conditioning. The price per night includes three meals per day. Meals are part of the room fee and may not be deducted from the room cost.
The Casa offers a newly renovated Perricone Plaza and outdoor pool ideal for poolside relaxation and informal gatherings. This is available for all those who are staying at the Renewal Center.
Double Occupancy Room, per person, per night, (INCLUDING meals)               $110.00 per night
Single Occupancy Room, per person, per night, (INCLUDING meals)                 $150.00 per night
For those not lodging at the Franciscan Renewal Center, the following meal options are available:
Meal Option 1 – breakfast, lunch, and dinner (Thursday breakfast through Saturday lunch)            $140.00
Meal Option 2 – breakfast, lunch and dinner (Thursday dinner through Saturday lunch)                  $105.00
Meal Option 3 – lunch and dinner only (Thursday lunch through Saturday lunch)                                $105.00
Meal Option 4 – lunch and dinner only (Thursday dinner-Saturday lunch)                                              $80.00
Transportation
Transportation reservations to and from Phoenix Sky Harbor International Airport can be made 24 hours in advance through Super Shuttle (Contact: 800-258-3826). Persons lodging at the Franciscan Renewal Center receive a discounted rate, so be sure to ask for the special rate when making your reservation. Drivers accept cash or credit cards.
Registration Discounts
CMI participated in a Facebook fundraiser to help defray some of the registration costs.  We will offer 9 registration fees at a 50% reduction for the CMI Western Conference to individuals who complete a financial need application. Apply HERE by March 1st.
Immersion Sessions (limited to 25)
(Held Thursday, May 9, 2019)
Immersion Registration Fee                                                                       $95.95
Alveary Member and CMI Supporter Registration
January, 2019 – April 1, 2019
Alveary Member Rate                                                                                   $159.95
CMI  Supporter Rate                                                                                     $159.95
Early Bird Registration
January, 2019 – April 1, 2019.
Charlotte Mason Group Early Bird Rate*                                                 $169.95
General Admission Early Bird Rate                                                           $179.95
Spouse Early Bird Rate                                                                                $149.95
Teens attending General Conference Early Bird Rate                          $149.95
Teens attending Teen Conference Early Bird Rate                                $159.95
College Early Bird Rate                                                                                $154.95
General Registration
All registrations after April 1, 2019 (excluding Alveary members and CMI Supporters)         $199.95
Cancellation Policy
Before April 18, 2019: 25% refund of total cost (includes registration, meal tickets, lodging, linens, & immersions) is available.
After April 18: no cancelation refunds except in extreme emergency.
Please notify us via email at blvigorito@yahoo.com of your cancellation.
Transfer Policy
Registrations are not transferrable to another person.
*There are three requirements to fulfill to obtain a group registration at this year's conference.  First, your group must consist of a minimum of three people who are working together or who are seeking to work together in the future. Second, the members of your group must be from the same local community.  Finally, your group must have a name.  You cannot use a name like The Hive which is not a local group.  It must be the name of a local group (for example: Grains of Gold CM Community of Roanoke, VA).