CMI Conference – Eastern   l   June 12-15, 2019   l   Roanoke College   l    221 College Lane Salem, VA 24153
We are delighted to provide information for the 2019 Eastern Charlotte Mason Education Conference, to be held at Roanoke College in Salem, Virginia. Now in its 15th year, the conference has grown to include educators and speakers from many places. We look forward to hosting the conference this year in the beautiful mountains of Virginia not far from the Blue Ridge.
Salem is a city with a small-town feel nestled in the heart of the Blue Ridge Mountains. Its friendly atmosphere, along with its award-winning restaurants, farmers markets, retail stores, tea room, coffee shops, smoothie shops and beautiful hiking trails, make it the perfect spot for our conference. Roanoke College is conveniently situated within a one-minute walk to most of these amenities. The college is surrounded by beautiful parks and neighborhoods which are ideal for early morning or evening walks.
We always aim for the plenaries and workshop sessions to instruct and inspire you for the coming school year and work to create an atmosphere which encourages you to slow down and enjoy camaraderie with other conference attendees. Striving to create the same opportunities for learning and fellowship again this year, we are exploring the theme Geography: Nourishing the Mind and Furnishing the Imagination at this year's conference. Dr. David Sobel, author of Mapmaking with Children, will speak on "A Sense of Place in Education for the Elementary Years," and Suzanne Bazak will discuss the connection between mathematics and geography. Dr. Jack Beckman, professor of education at Covenant College, will also give a plenary titled, "Lessons to Learn: House of Education or House of Cards?" where he will explore the tension between the "power of Mason's ideas as having fidelity over time" and the diminishing work of the College under succeeding principals.
In addition to the many workshops and practice sessions which will take place during the conference, we will offer a series of workshops designed specifically for individuals new to Charlotte Mason's philosophy and methods.  This will be facilitated by Kelli Christenberry and LeAnn Burkholder.
Pricing is currently posted, but registration along with more details on speakers, sessions, and the schedule will come available mid January.
We look forward to seeing you in Roanoke in June!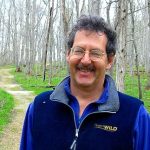 DR. DAVID SOBEL
Read Bio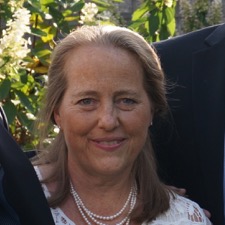 SUZANNE BAZAK
Read Bio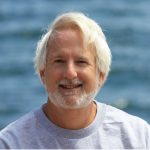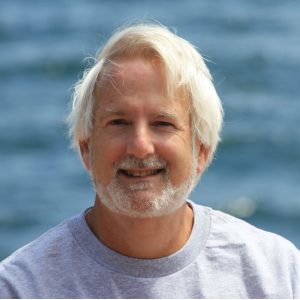 DR. JACK BECKMAN
Read Bio
Meal Options
As anyone who attended last year's eastern conference knows, Roanoke College offers exceptional dinning options. The catering service is headed by professional private chefs and the quality of food and their willingness to work with all dietary restrictions is exceptional.
Meal Option 1 – Breakfast, Lunch, and Dinner from Wednesday breakfast through Saturday lunch.
$145.00
Meal Option 2 – Lunch and Dinner from Wednesday lunch through Saturday lunch.
$105.00
Meal Option 3 – Breakfast, Lunch, and Dinner from Wednesday dinner through Saturday lunch.
$124.00
Meal Option 4 – Lunch and Dinner from Wednesday lunch through Saturday lunch.
$95.00
Lodging
Single Dorm Room Per Night                                      $42.00
Double Occupancy Per Night Per Person                  $32.00
Linens Per Person*                                                        $12.00
*Or you may bring your own linens (Twin size)
Scholarships
CMI participated in a Facebook fundraiser to help defray some of the registration costs.  We will offer 12 registration fees at a 50% reduction for the CMI Eastern Conference to individuals who complete a financial need application. Watch for more information in the coming days.
Immersion Sessions (limited to 25)
(Held Wednesday, June 12, 2019)
Immersion Registration Fee                                            $95.95
Alveary Member and CMI Supporter Registration
January, 2019 – May 31, 2019
Alveary Member Fee                                                         $184.95
CMI Supporter Fee                                                            $184.95
Early Bird General Registration
January, 2019 – April 20, 2019
Charlotte Mason Group Early Bird Fee*                         $189.95
General Early Bird Fee                                                       $199.95
Spouse Early Bird Fee                                                        $159.95
Teen Early Bird Fee                                                            $174.95
College Early Bird Fee                                                        $174.95
General Registration
All registrations after April 20, 2019 (excluding Alveary members and CMI Supporters)         $215.95
Registration closes on June 1, 2019.
Cancellation Policy
Before May 15, 2019: 25% refund of total cost (includes registration, meal tickets, lodging, linens, & immersions) is available.
After May 15: no cancelation refunds except in extreme emergency.
Please notify us via email at blvigorito@yahoo.com of your cancellation.
Transfer Policy
Registrations are not transferrable to another person.
*There are three requirements to fulfill to obtain a group registration at this year's conference.  First, your group must consist of a minimum of three people who are working together or who are seeking to work together in the future. Second, the members of your group must be from the same local community.  Finally, your group must have a name.  You cannot use a name like The Hive which is not a local group.  It must be the name of a local group (for example: Grains of Gold CM Community of Roanoke, VA).