Registration

The Charlotte Mason Institute 2020 offers registration for all with discounts for Alveary members, schools and teens. Special tracks geared toward teens, CM beginners, classroom teachers, and educators working with students with special education needs will run throughout the conference. View the full schedule here. Attendees also have the option to register for food and/or lodging and choose from a selection of pre-conference immersions. Just click HERE to register, and select the options that suit you.

Donate

In previous years, generous individuals have asked if they could offer a scholarship to someone hoping to attend but unable to afford it or if they can contribute directly to The Charlotte Mason Institute. If you would like to support our mission of supporting a worldwide community of learners and educators in an authentic practice of Charlotte Mason's paradigm of education, you can also donate HERE.

Meals & Lodging

In addition to airbnb and local hotels which attendees can book themselves, CMI offers discounted bed and board at Asbury University. Single and shared dorm rooms are available as well as shared rooms in apartments. Dorm rooms have two twin beds and a communal kitchen or two. Apartments have two twin beds in each room and also feature an unfurnished kitchen and living room. We will place families or groups together; please submit your roommate request(s) when you purchase lodging.

For meals, conference attendees may choose to bring their own food and use the apartment kitchens or dorm fridges,

eat at local restaurants

, or purchase a

meal plan

(the most popular option as meal times are great places to connect with fellow attendees). Indicate any special dietary needs when purchasing meals.

Location

Join us in the charming Wilmore Kentucky located in the heart of the bluegrass and a convenient 15 miles from the Lexington Airport. Our host location is:

Asbury University

1 Macklein Dr. Wilmore, KY, 40390

You could make a long weekend out of the conference and spend an extra day enjoying the local sites. Or, bring your family and (if you don't bring them to the conference) send them out to explore the area!

The Charlotte Mason Institute Store
We will have CMI and Alveary branded products to sell. The Alveary table will also feature curriculum samples and information.

Forney's Used Books
The Forneys will once again bring their roughly 100 bins of used living books to our conference. Organized by form and subject for easy viewing, these books will affordably enrich your home or school library.

Riverbend Press
Riverbend is a small publishing company specializing in high-quality, affordable notebooks and re-prints of classic books designed to support the Charlotte Mason educational community. They prefer handmade books for their durability and beauty. Riverbend notebooks also have sewn-bindings so they always lay flat and features the best paper for each type of notebook.

Does my group qualify for the school discounts? Are we a school?

A school is usually registered with the relevant government jurisdiction in which it operates, has a physical address, website, and hired professional staff.  Schools usually operate most weekdays and are usually face to face. Sound like you? If so, and if you're planning to attend with 3 or more of your staff, take advantage of our significant school discounts!

Can I get Continuing Education Credit?

Yes! Those wishing to receive a certificate of attendance to this conference for continuing education purposes should print out this form to keep a record of the sessions and events you attend. At checkout, you will turn in your log of contact hours. CMI will be happy to provide you a certificate, which will be mailed to you within two weeks of the last day of the conference or earlier if needed.

I registered for the conference, but am unable to attend. What is your cancelation policy?

Before May 15, 2020, we will refund 75% of your total costs; after May 15, we are unable to provide refunds.

Can I transfer my registration to another person?

No. Registrations are not transferable. However, if you wish to gift a registration to someone, contact us and we will make it happen! If you wish to donate more generally to help keep conference costs low, you may do so HERE.
"Reverence for science, reverence for God, and openness of mind, befits us for life as a probation and a continual education."
~Charlotte Mason, School Education, "A Master Thought"
Science results in delight and often debate for Mason educators. When current scientific insights flesh out Mason's ideas from a hundred years ago, we marvel. Yet, a number of questions always hover near.
What books, what methods, what perspectives are best to teach science to elementary and secondary students? Can Mason's philosophy of science teaching prepare students to exist in our STEM-centered world? Most of all, and more generally, how can Christian educators help their students wonder at their Creator through both their studies of science and Scripture in a world where the two are often pitted against one another?
To help us explore these questions, we're delighted to announce Dr. James Peterson, Professor of Christian Ethics at Roanoke College and renowned geneticist, as the keynote speaker at our 2020 conference. Dr. Peterson's series of plenaries will inspire, inform, and invite deeper thinking and understanding of the profound interplay of science and faith which is our theme for "On Science and Faith: Celebrating God's Words and Works."
Through Dr. Peterson's talks and the other sessions centered around this theme we aim to:
Celebrate faithful Christian scientists past and present

Consider the limits of science

Encourage confidence in the Bible as the inspired word of God, trustworthy and true

Practically equip educators to offer their students a Mason science education
In addition to plenaries and workshops revolving around science and faith, the conference will continue to offer a host of other workshops, practice sessions, and fireside chats. We're planning a series of breakout tracks for those new to Mason's philosophy, for those educating students with special education needs, for those teaching in Charlotte Mason-inspired schools, and for your teens. You'll have options which touch on everything from Mason's core philosophy and methods to nature study, handicrafts, and high school.
Are you eager to learn more about how Charlotte Mason's ideas and methods for science education remain applicable in today's K-12 education? Are you seeking refreshment for your classroom or home? Are you convicted that Christian education can be and offer more than it does? Are you searching for new relationships with like-minded educators? 
The Charlotte Mason Institute is dedicated to offering conferences that connect thoughtful ideas with thoughtful educators. We'd love to welcome you, your friends, your teens, and your colleagues to our conference this year.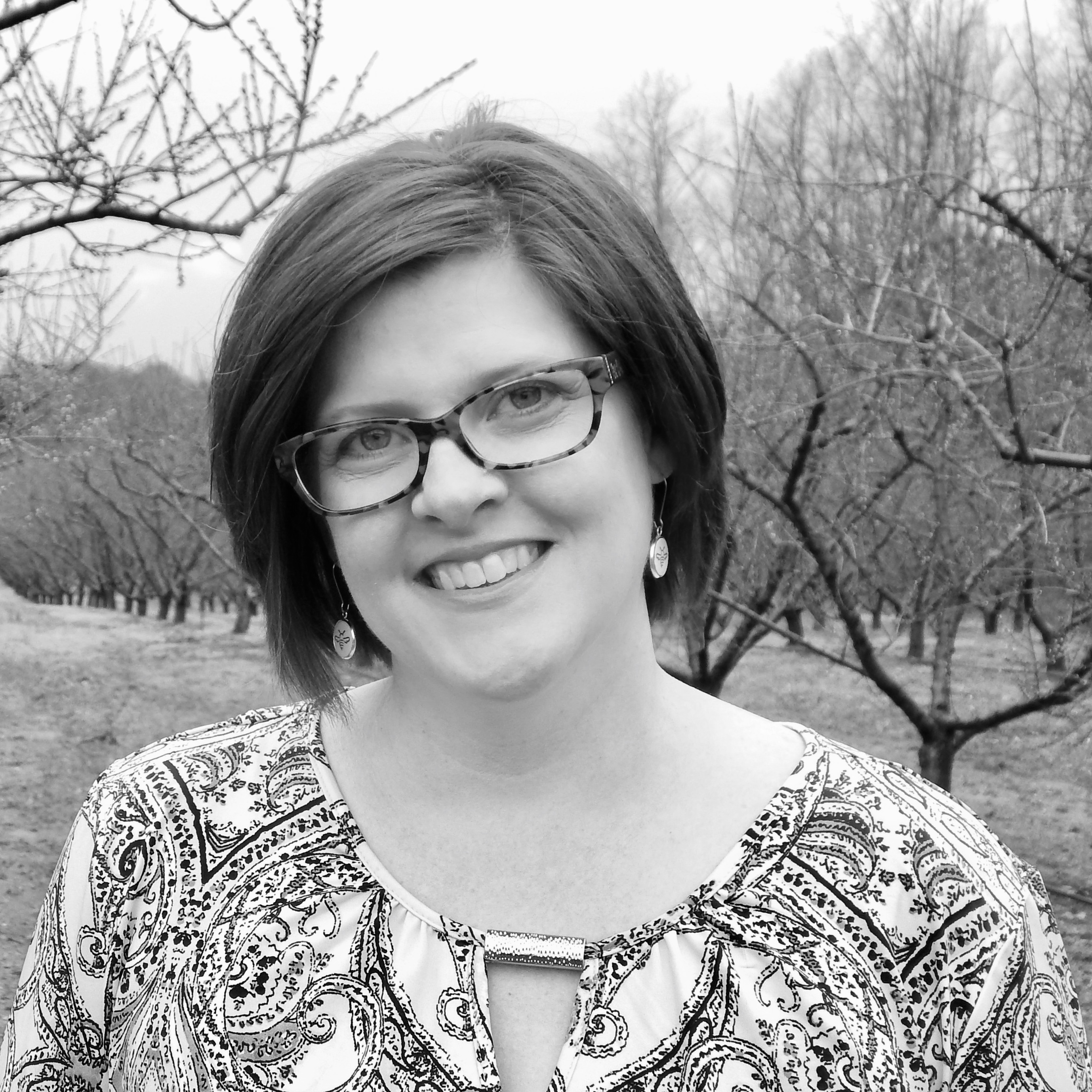 DR. JENNIFER
SPENCER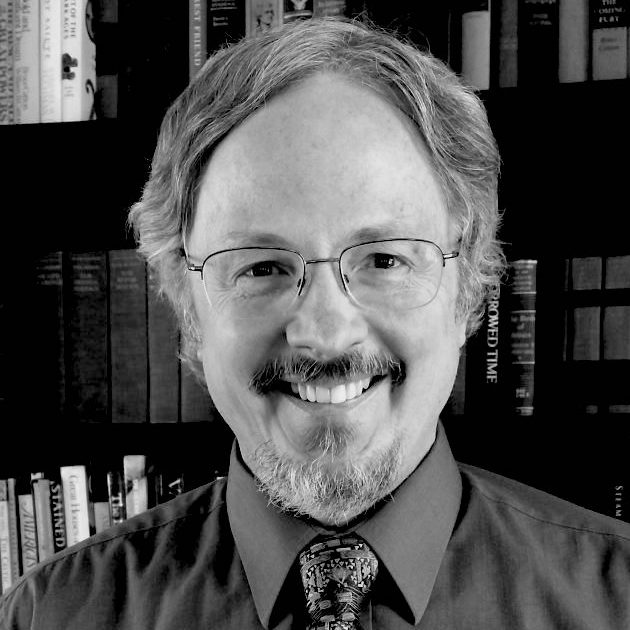 DR. JAMES
PETERSON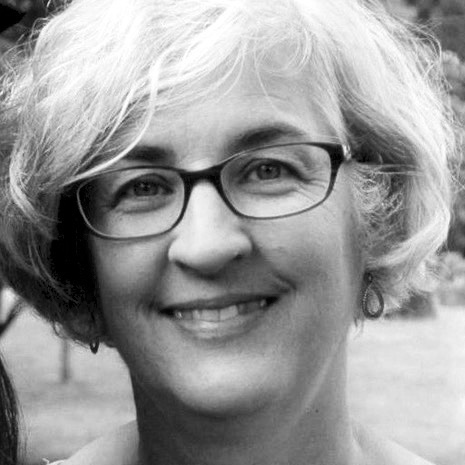 CATHY
BARINGTON
NANCY
KELLY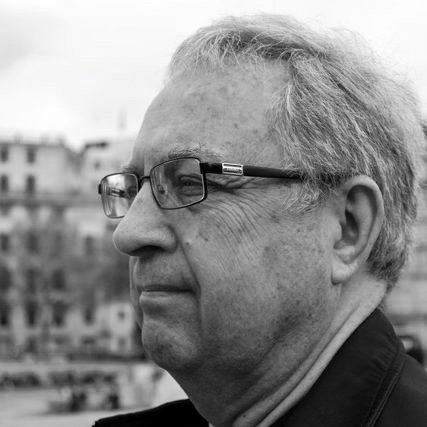 DR. CARROLL
SMITH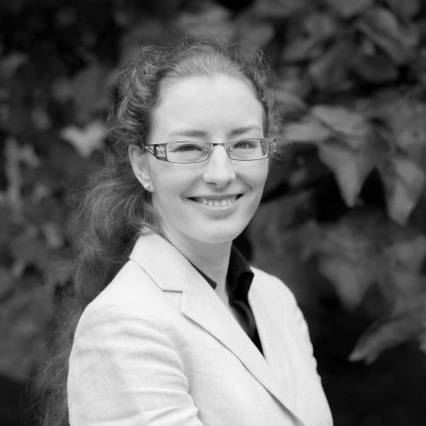 LOUISE
ST. AMOUR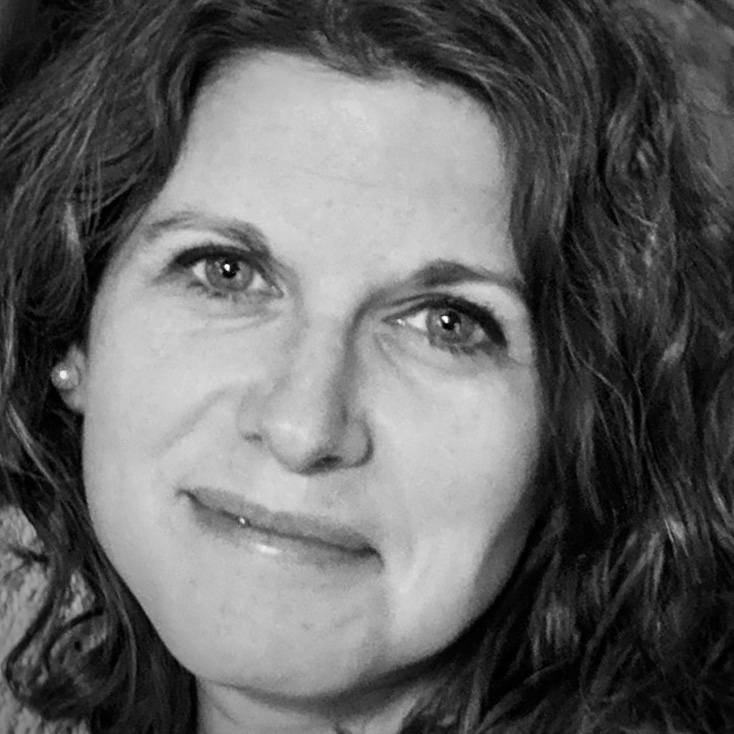 DANIELLE
MERRITT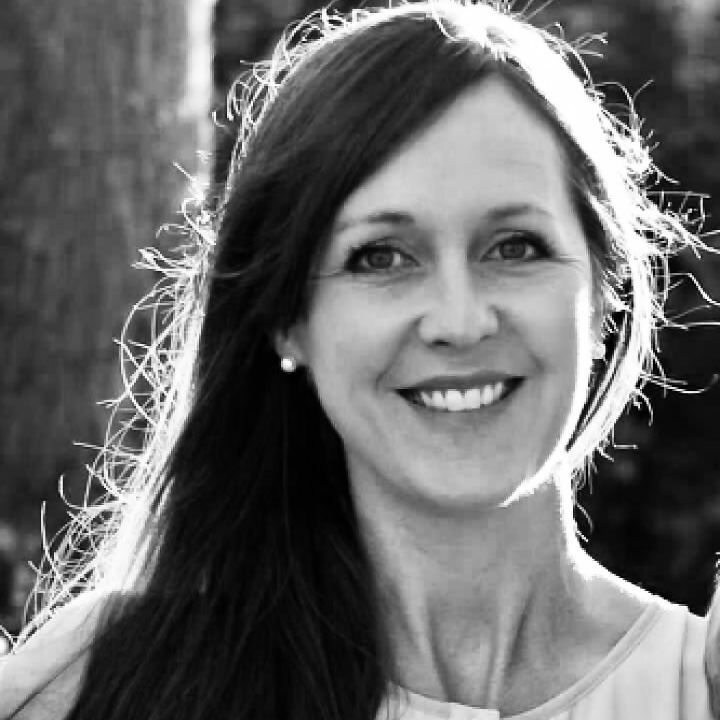 CHALISE
BONDURANT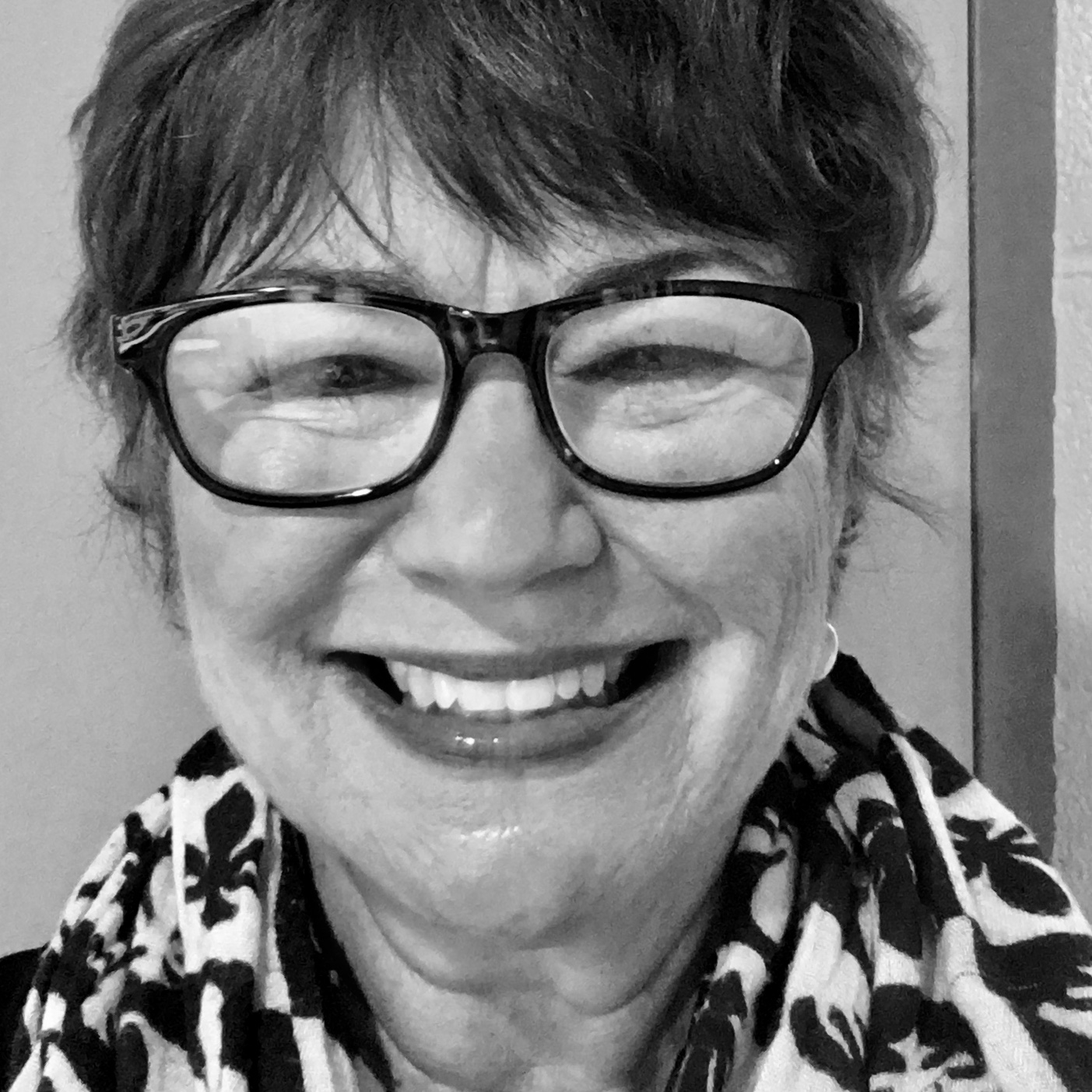 LISA
CADORA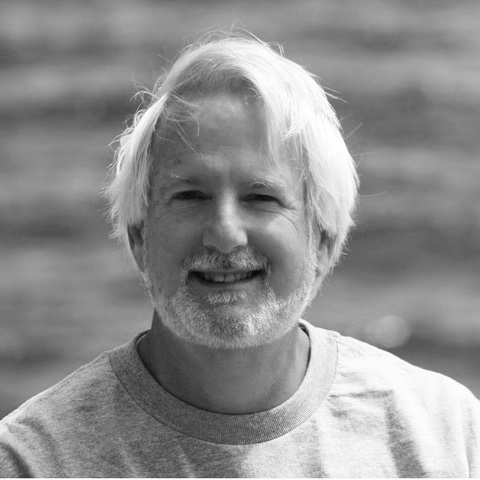 DR. JACK
BECKMAN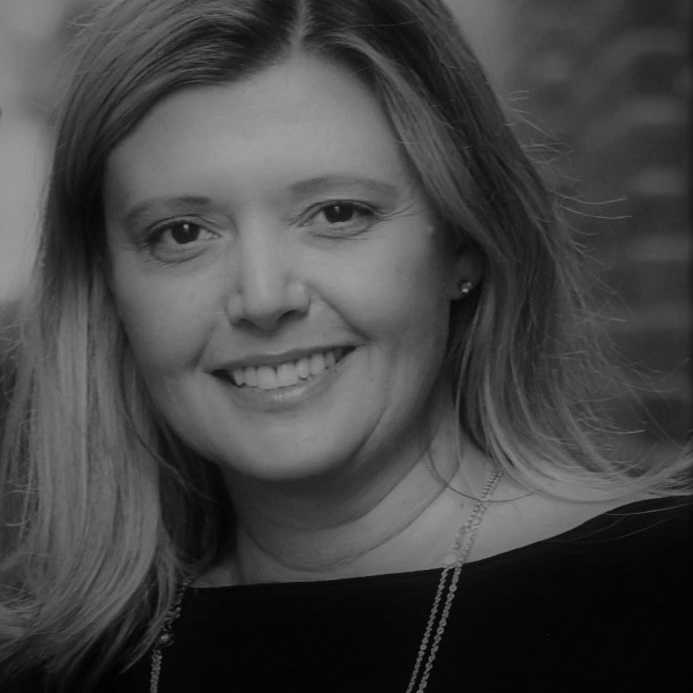 RACHEL
MILLER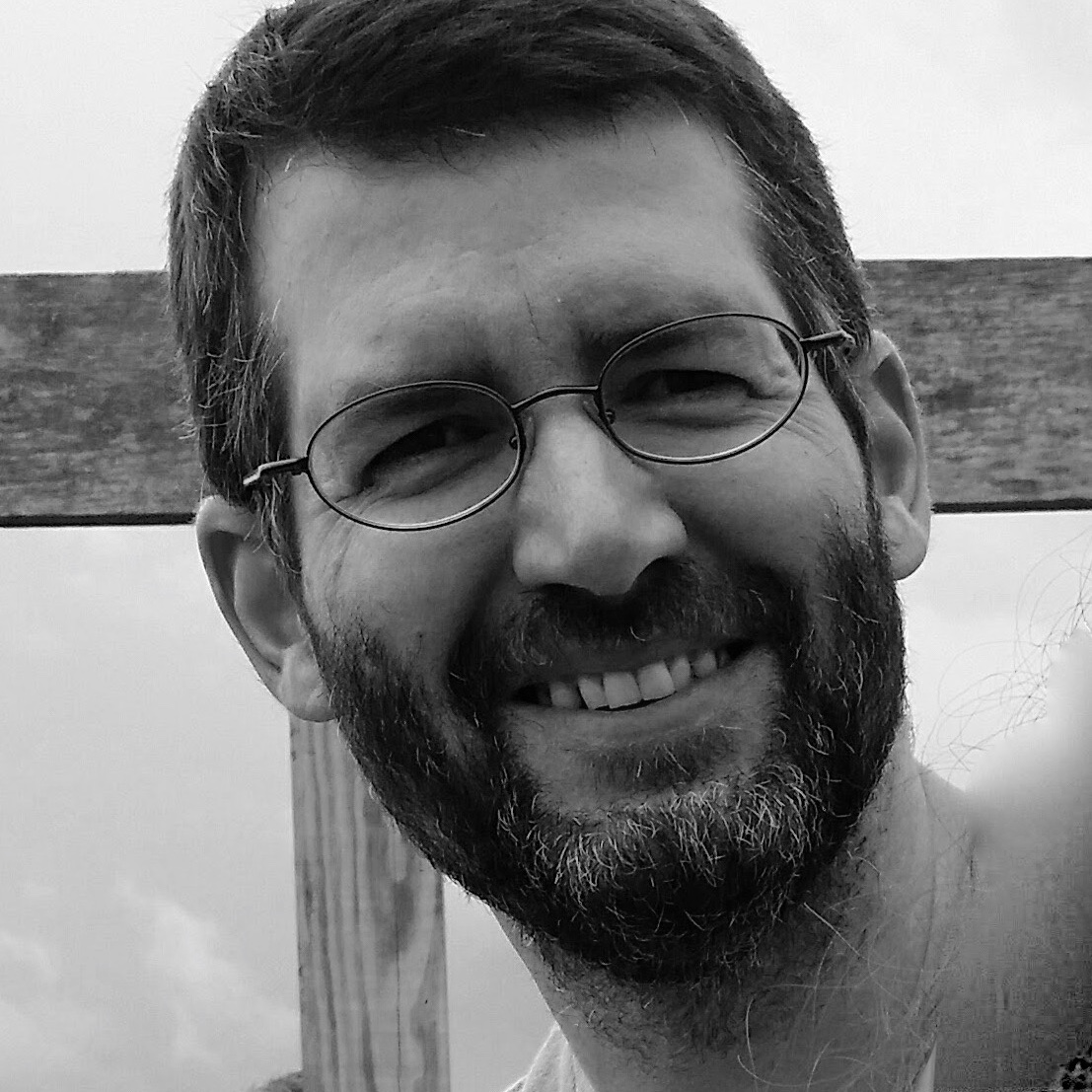 JAY
MERRITT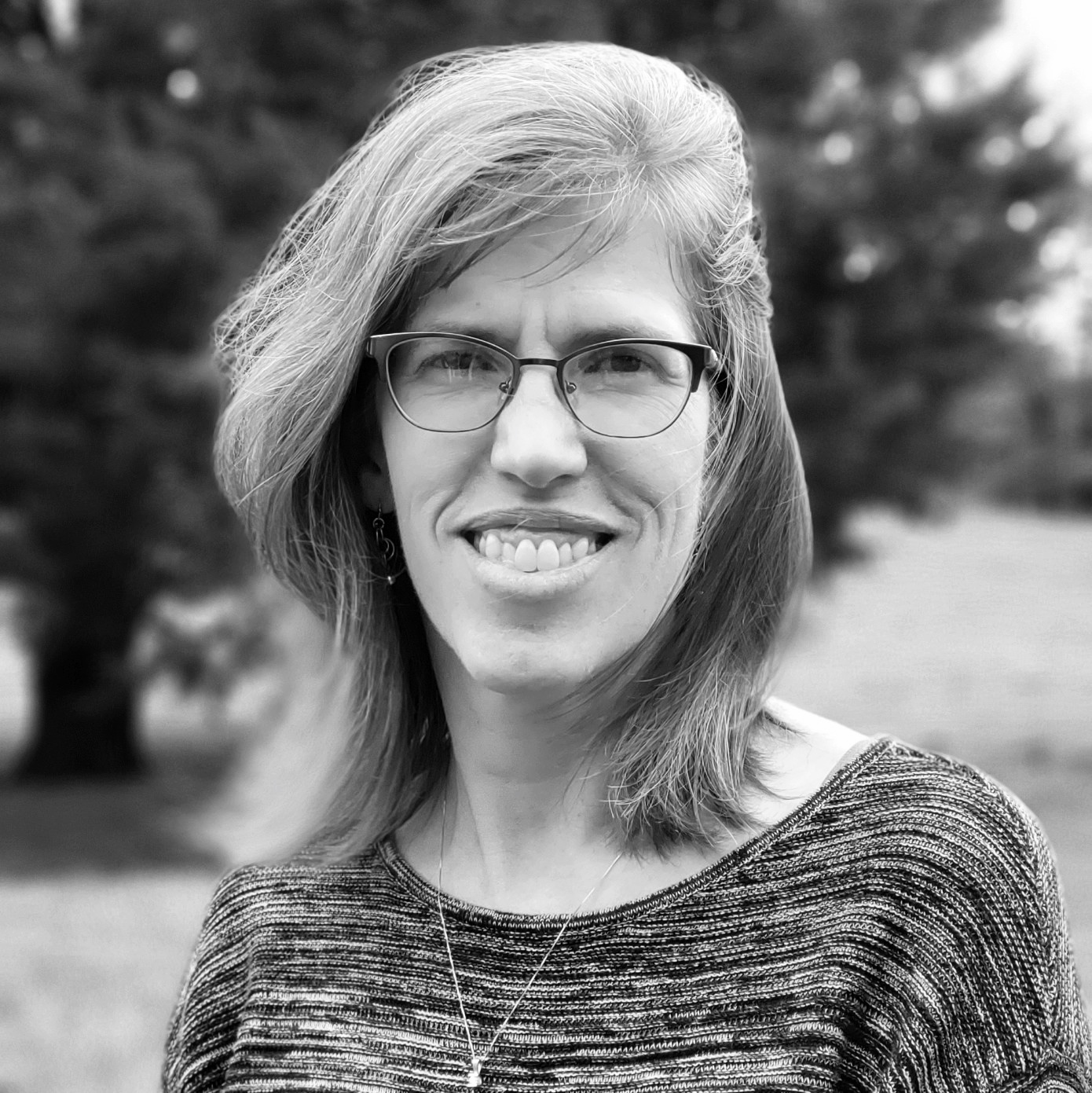 KERRI
FORNEY
KATHRYN
FORNEY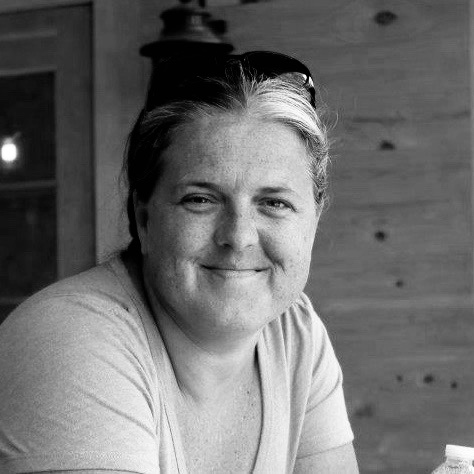 PARKE
STALCUP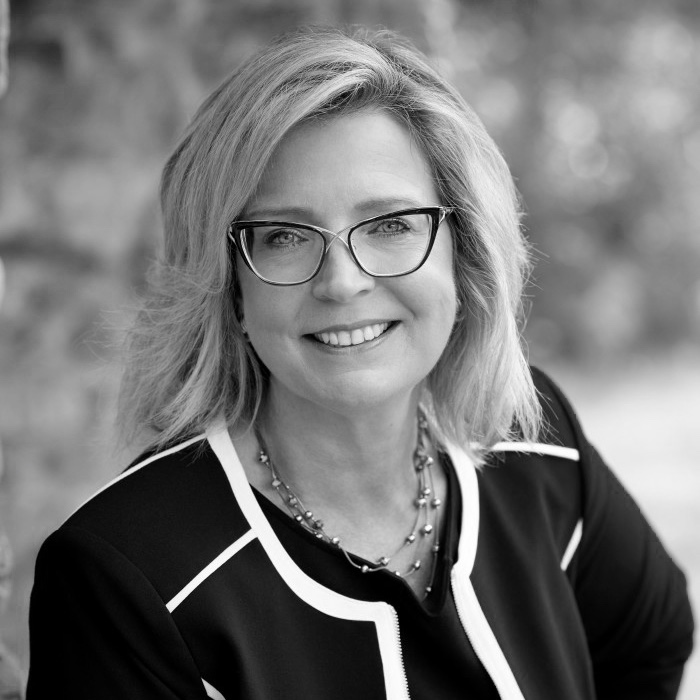 DR. DEANI
VAN PELT
KELLI
CHRISTENBERRY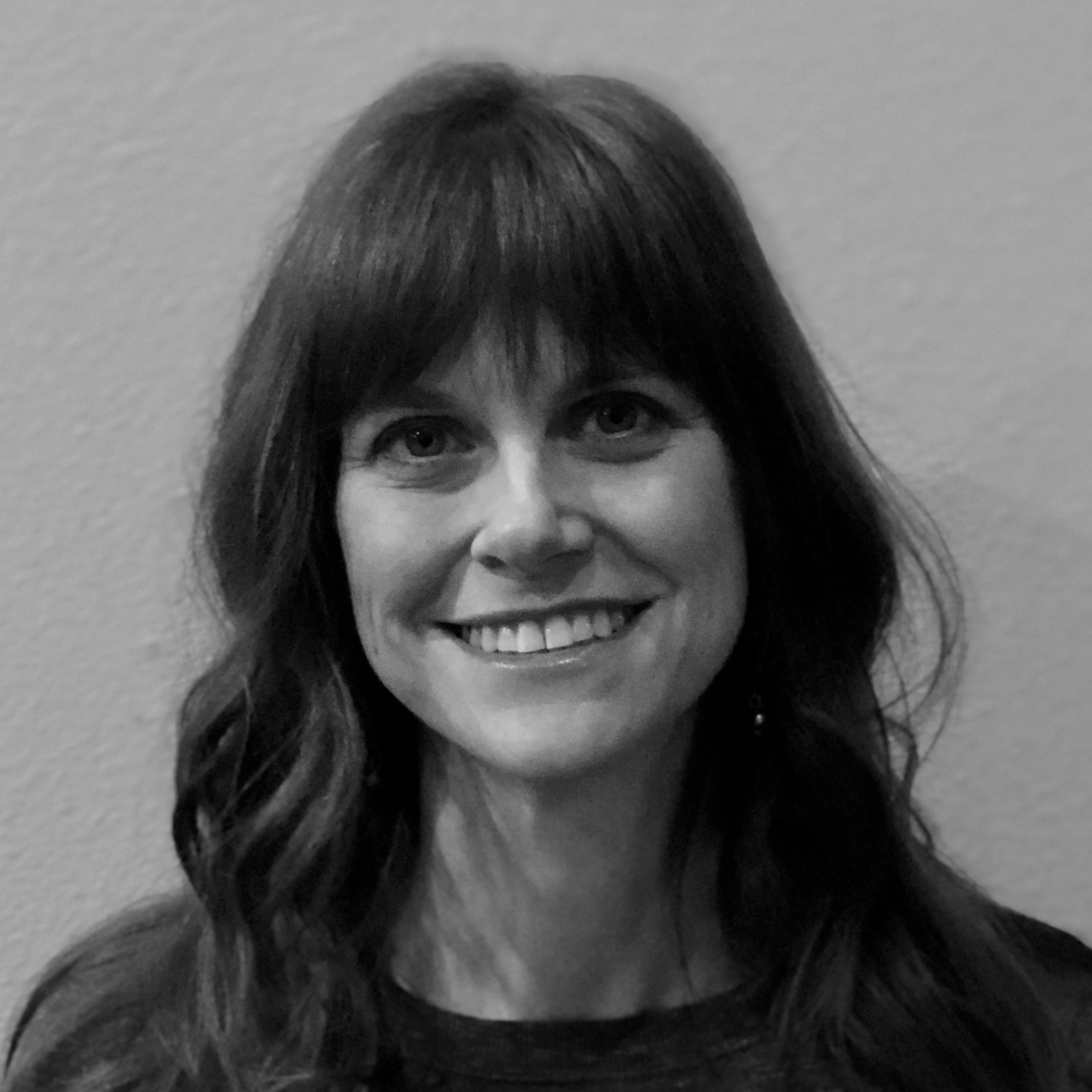 DR. CHRISTY
MAHER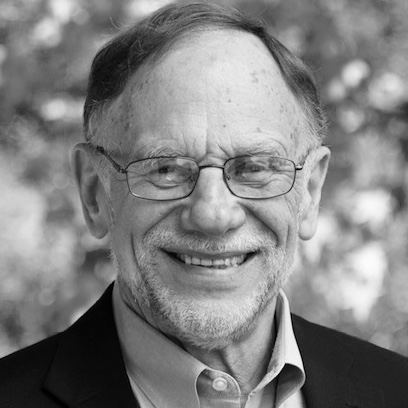 DR. KEN
WOLGEMUTH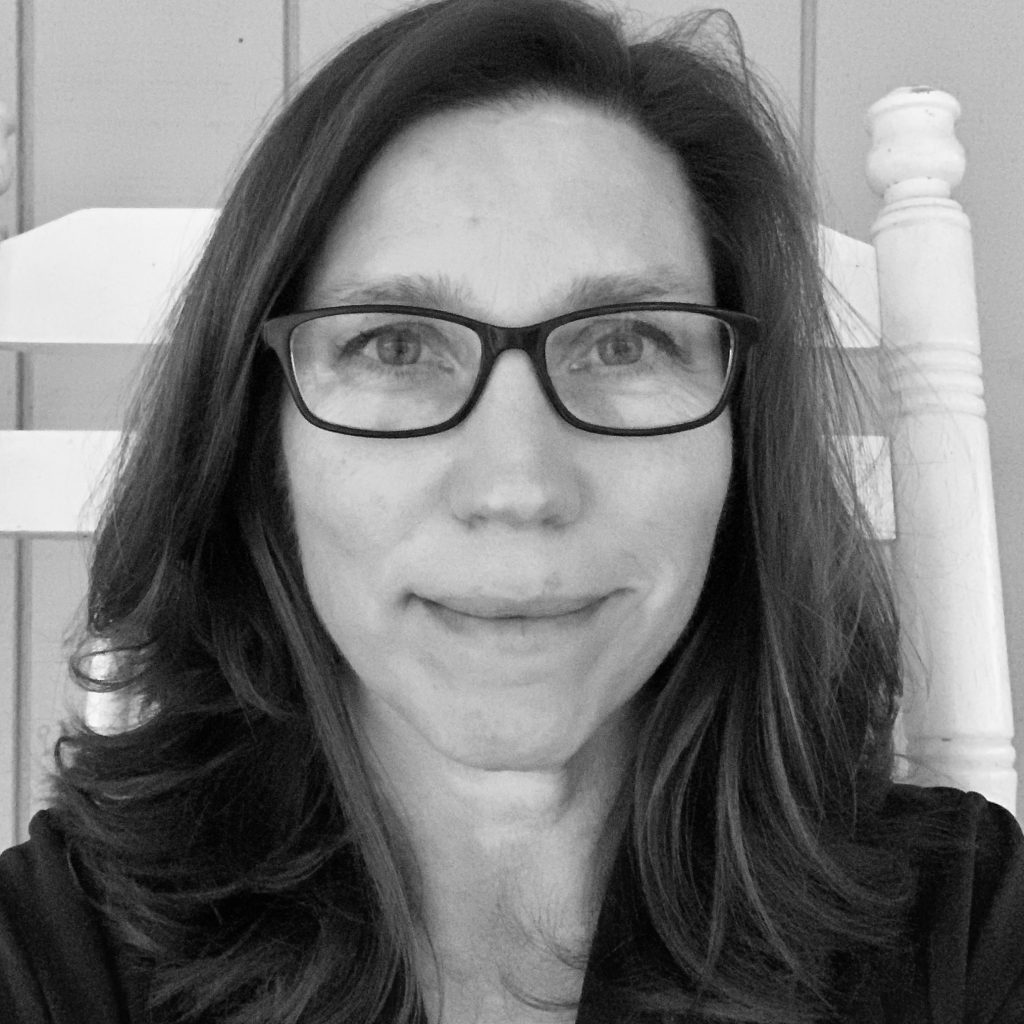 LISA
ECTOR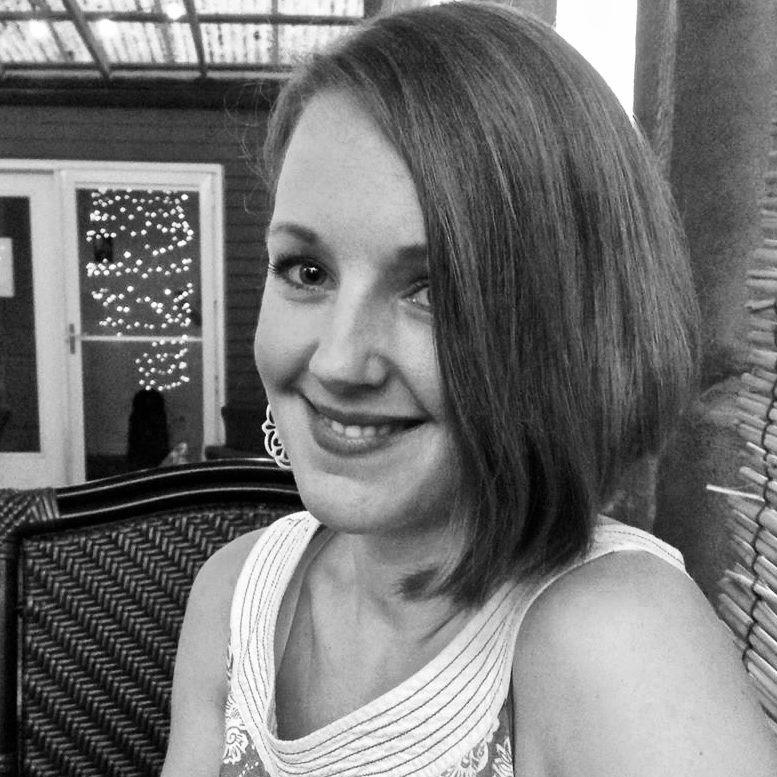 LEANN
BURKHOLDER
DR. SHANNON WHITESIDE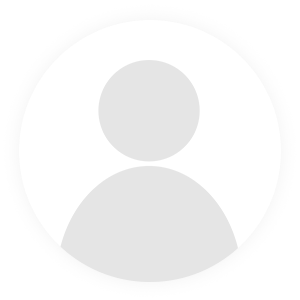 ERIKA
MCKNIGHT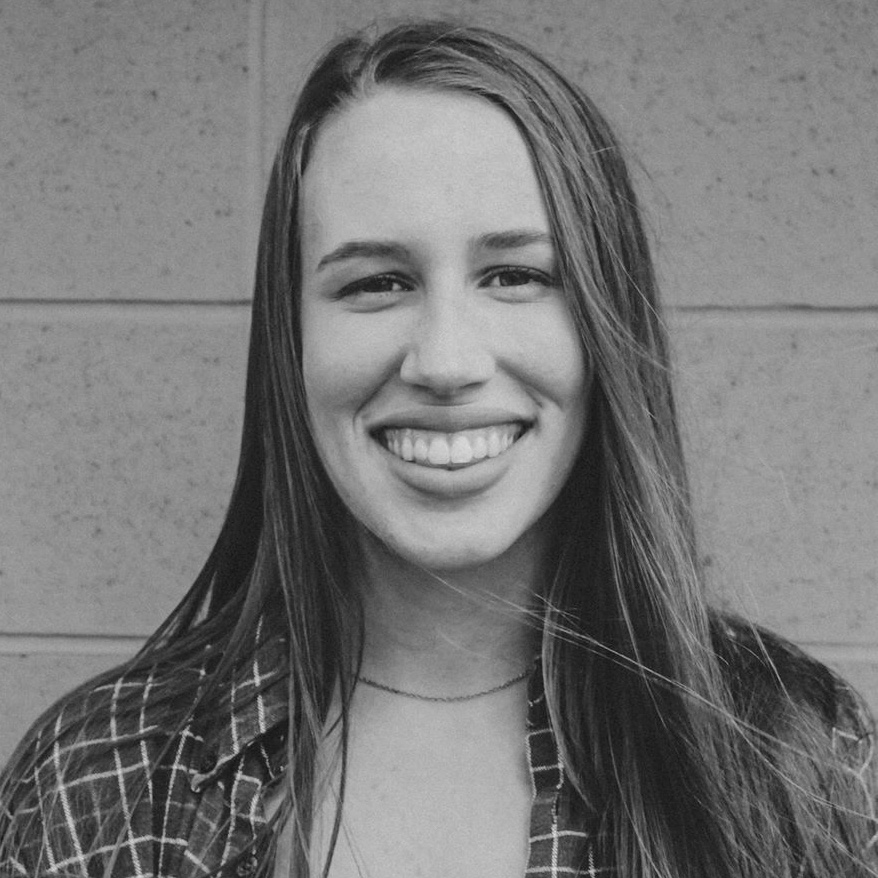 KRISTEN
FORNEY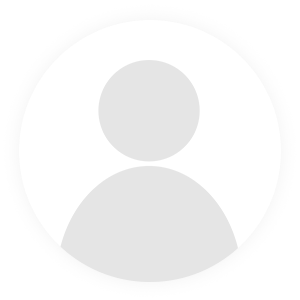 SANDRA
ZUIDEMA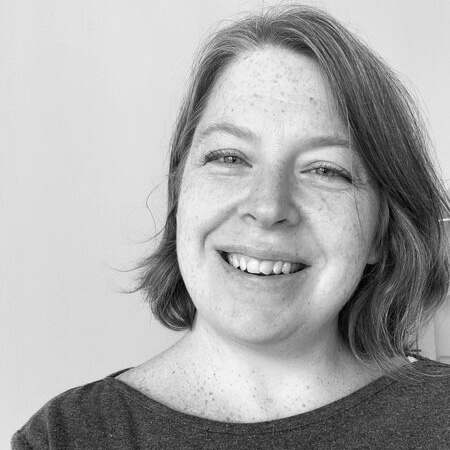 ERIN
DAY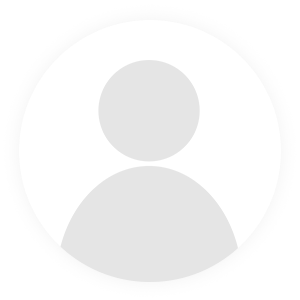 ELIZABETH
MILLAR
Plenaries
Plenary #1 – Attitude Adjustment: Cultivating a Scientific Attitude in Ourselves and Our Students with Dr. Jennifer Spencer
Much of Mason's approach towards science was based not on facts or skills, but on attitudes. In this plenary, Dr. Spencer will explain the attitudes Mason wished to cultivate in young people, how Mason crafted her methods and curriculum towards that end, and what the implications are for current practitioners.
Plenary #2 – On Christians in Science: Celebrating Faithful Scientists Past and Present with Dr. James Peterson
Aim: To celebrate Christians who have done great science in both the past and today out of love for God and neighbor. For example, the Oxford University chemist Robert Boyle, who discovered what we still call Boyle's law, directed in his will that at his death his estate should be sold and the money sent to translate the New Testament into native American languages.
"Science herself contains the promise of great impetus to the spiritual life-to perceive these things is to be able to rejoice in all truth." Charlotte Mason,  Parents and Children, p. 45.
Plenary #3 – Eve Anderson Lecture with Dr. Ken Wolgemuth
Plenary #4 – The Limits of Science with Dr. James Peterson
Aim: To recognize that science is very good at what it does, finding causal links between material events. It does not address all of reality, why there is something material rather than nothing, why it is good to do science, or why it is good to do anything, only the material how.
"All youth are cocksure because they have not encountered yet that equally reasonable and equally intelligent persons may hold opposite views on a question." Charlotte Mason, Formation of Character, p. 321.
Plenary #5 – The Bible: Trustworthy and True with Dr. James Peterson
Aim: To encourage confidence that the Bible is true and trustworthy in all that it teaches, indeed one could say without error, inerrant, in what it teaches, and so to listen to the different ways it communicates, in order to carefully hear what it is actually saying.
"Reverence for science, reverence for God, and openness of mind, befits us for life as a probation and a continual education." Charlotte Mason, "A Master Thought," p160.
Plenary #6 – Genesis, Rocks, Bones, and Genes with Dr. James Peterson
Aim: To help theology and the sciences both to be better for their complementary interaction. All truth is God's truth. Where they seem possibly to stress each other, there is an opportunity to learn both better of God's Word and God's Works. For example, Genesis chapters 25-30 describe how Jacob is to be blessed with the covenant but connives to gain his own way by bargaining for Esau's birthright when Esau is weak with hunger, and stealing Isaac's blessing on Esau by pretending to be Esau. Jacob then tried to take Laban's lambs and kids by placing speckled branches in the water troughs of Laban's sheep and goats when they were mating. This is an accurate historical account of Jacob's grasping character and Jacob's mistaken idea of inheritance. Jacob's flocks grow and prosper with the designated speckled lambs and kids because of God's blessing, not Jacob's stick trick. What we now know of genetics, points out what is actually happening. Yet again Jacob is prospering because of God's gracious generosity, not Jacob's conniving. A science that studies God's Work, genetics, can in this case help us to see more clearly what the text of God's Word is teaching about God, covenant, and character.
Pre-Conference Immersions
* Immersions are limited to 25 attendees each
Elementary Immersion for Home and School with Dr. Jennifer Spencer

Join Dr. Jennifer Spencer, project manager of Charlotte Mason's Alveary as she walks you through a morning of elementary lessons using Alveary lesson plans. During the morning hours, attendees will experience lessons as students, following the scheduling principles and teaching methods laid out by Mason. The afternoon will be devoted to discussion and questions. Attendees will receive a copy of the lesson plans and schedule used.
Please bring: a notebook, a pencil (in addition to pens for note-taking), watercolors, and a small paintbrush.
High School Immersion for Home and School with Kelli Christenberry, Kerri Forney, and Kathryn Forney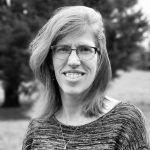 Do you know what Charlotte had the students doing and reading in the upper years?  Are you wondering what a Charlotte Mason high school schedule could look like? Would you like some encouragement for staying the course and continuing to apply Mason's principles and methods for your teenaged students?  Come to this pre-conference immersion session on High School led by members of the Charlotte Mason's Alveary high school team, and join them as they walk you through many aspects of a CM high school day using Charlotte Mason's Alveary's high school curriculum. The day will include demonstration, discussion, and immersion with plenty of time for questions. The goal of the time together is to spread a feast of ideas and tools to encourage and inspire you along the CM high school road.
Nature Study: An Out of Door Life for All with Chalise Bondurant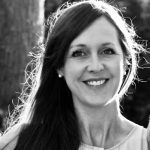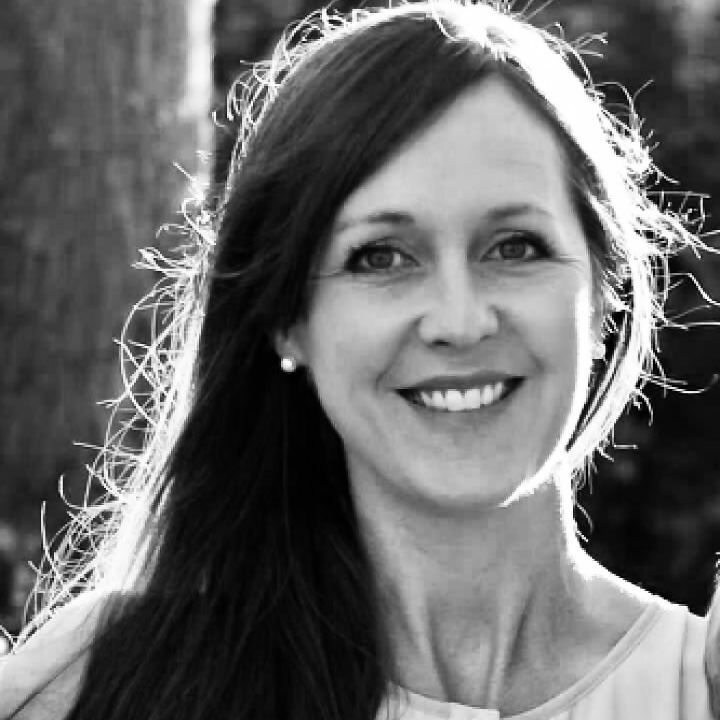 Whether you are a life-long lover of nature, or are just beginning your nature journey, please join us for a day in the "out of doors" to experience the beauty of a Charlotte Mason approach to nature study. We will spend time learning about the philosophy of the Charlotte Mason approach to nature study, and why time in nature is a practice that we all need to implement. We will also look at several of the practices Charlotte recommended to us and we will practice them together outdoors for a large portion of the day. We will be learning about some ways to approach time in nature as a spiritual practice for ourselves as an aspect of our own continuing education and spiritual transformation. I will be leading you through many of the activities that our local Natural History Club incorporates and we will leave time for nature journaling as well. There will be a lot of time for interaction and questions built in, as well as quiet reflective time for you to enjoy the beauty of these practices as an individual. I hope you will join us!
*Please bring any nature journal supplies you have and attire and gear appropriate for all kinds of weather. We will be spending most of the day at Asbury Nature Area, so please plan on packing a sack lunch and plenty of water as well.
Planning for the Neurodiverse Schoolroom with Danielle Merritt-Sunseri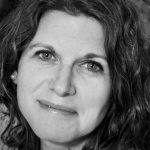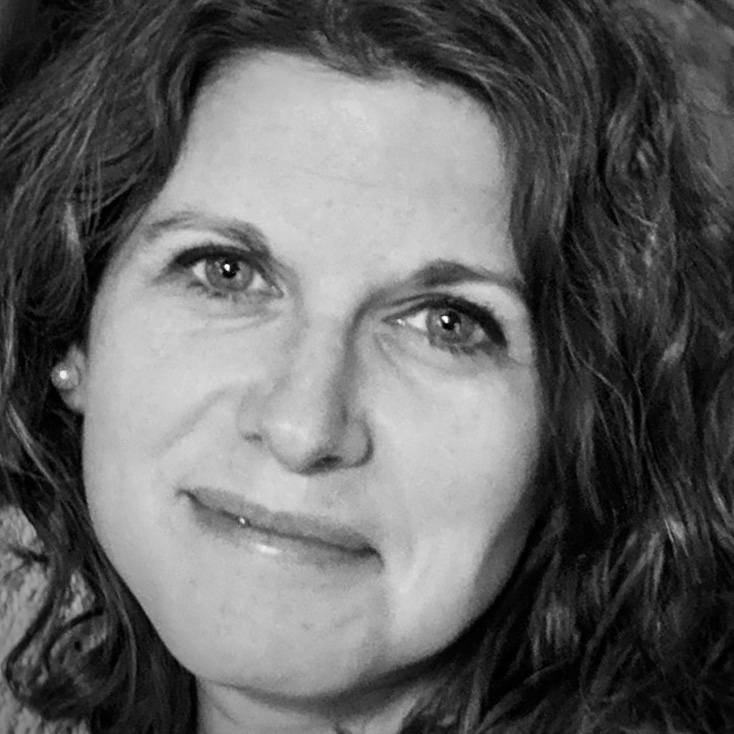 Do you find yourself overwhelmed with the different neurological needs of your students? Do you feel unsure of where to start in planning for these varied needs? Would you like a planning method that feeds you and supports relationship with your students?
"One hour's worth of planning can save you ten hours' worth of work." After years of raising children with both typical and various neuroatypical needs, Danielle has developed an effective method of planning to bring peace and balance to the schoolroom. This method is built on a relationship of respect with students. She will teach you her method in this 5-hour immersion. Just bring your current schedule and your favorite planning tools (whether spreadsheet to pencil and paper) for a day of coaching and collaboration. We will begin the day by examining how the P.N.E.U motto can guide us toward greater relationship. Then we will begin working with Danielle's method, digging into atmosphere through a process of guided reflection and examination. We will consider discipline, determining how to set priorities and establish effective strategies. We will then set ourselves to the task of developing a schedule, a road map to "education is a life." This schedule will weave together atmosphere, discipline, and an appropriate feast for each child in the schoolroom.
Conference Tracks
Wondering if a particular session is right for you? In order to help you select a workshop or practice session to attend, we've organized many of them into several conference tracks. Each workshop, practice session, and chat will contain a session in each of these tracks. Sessions tagged in each track are open to everyone and designed to offer a feast of inspiration and ideas to all–we've just tagged them in a particular track because we think they may be particularly helpful and relevant to you–as a teen, a CM beginner, an educator working with neuroatypical students, or a classroom teacher. You do not have to attend all the sessions in a particular track but can attend various sessions on the schedule as you desire. Look for a (B) marking sessions in the Beginner Track, a (C) for the classroom track, (N) for the Neuroatypical, and (T) for Teen marking abstracts and titles on the schedule.
Teen Track*
Wishing your teens could meet other Mason-educated teens? Wanting your teen to catch a vision for the living education your are trying to provide? The Teen Track is a series of breakouts for friendship, fun, encouragement, discussion, and growth. As teens participate in the main plenaries and these customized sessions, we aim to create a shared experience for teenagers and their parents that will cultivate conversations about science, faith, and education. Geared toward teens, but open to all, these breakouts will feature a range of engaging opportunities such as a discussion with a scientist, folk songs, games, sports, dance, and nature, geography, and science activities–we want to inspire and stimulate teens to care about the wide feast of things and ideas. Look for sessions marked with a (T) on the schedule.
*Only 50 discounted teen registrations available!
CM Beginner Track
Just recently discovered Charlotte Mason's philosophy and methods? Learning about Mason over the few years but feeling a little overwhelmed? Sessions in the CM Beginner Track are designed especially for you but will provide a Mason groundwork for any attendee. We will cover a foundation of Mason's principles, her Christian vision of education, and her tools for learning through "atmosphere, discipline and life" as well as the practical aspects of education such as habit formation, lesson planning and more. Look for sessions marked with a (B) on the schedule.
Neuroatypical Track
Have a student with ADHD, ADD, or processing challenges? Come learn from Mason educators who have worked with children dealing with special education needs, and glean from their ideas to bring peace, creativity, and growth to your home. Although some may wish to attend every session in the track, each session is complete in and of itself and open to all! Look for sessions marked with a (N) on the schedule.
Mason in the Classroom Track
Seeking to learn how you and your team could implement a Mason education in a classroom? Pondering the particular challenges and opportunities unique to Mason schools? This series of breakouts will equip teachers to more effectively create a Mason classroom where education is an atmosphere, discipline, and life. Not a classroom teacher but curious about a particular session? Please join us! We aim for every session to encourage every participant whether educating from the home or school classroom. Look for sessions marked with a (C) on the schedule.
(T) = Teen Track (B) = Beginner Track (N) = Neuroatypical Track (C) = Mason in the Classroom Track
Plenaries

Plenary #1 – Attitude Adjustment: Cultivating a Scientific Attitude in Ourselves and Our Students with Dr. Jennifer Spencer

Much of Mason's approach towards science was based not on facts or skills, but on attitudes. In this plenary, Dr. Spencer will explain the attitudes Mason wished to cultivate in young people, how Mason crafted her methods and curriculum towards that end, and what the implications are for current practitioners.

Plenary #2 – On Christians in Science: Celebrating Faithful Scientists Past and Present with Dr. James Peterson

Aim: To celebrate Christians who have done great science in both the past and today out of love for God and neighbor. For example, the Oxford University chemist Robert Boyle, who discovered what we still call Boyle's law, directed in his will that at his death his estate should be sold and the money sent to translate the New Testament into native American languages.

"Science herself contains the promise of great impetus to the spiritual life-to perceive these things is to be able to rejoice in all truth." Charlotte Mason,  Parents and Children, p. 45.

Plenary #3 – Eve Anderson Lecture with Dr. Ken Wolgemuth

Plenary #4 – The Limits of Science with Dr. James Peterson

Aim: To recognize that science is very good at what it does, finding causal links between material events. It does not address all of reality, why there is something material rather than nothing, why it is good to do science, or why it is good to do anything, only the material how.

"All youth are cocksure because they have not encountered yet that equally reasonable and equally intelligent persons may hold opposite views on a question." Charlotte Mason, Formation of Character, p. 321.

Plenary #5 – The Bible: Trustworthy and True with Dr. James Peterson

Aim: To encourage confidence that the Bible is true and trustworthy in all that it teaches, indeed one could say without error, inerrant, in what it teaches, and so to listen to the different ways it communicates, in order to carefully hear what it is actually saying.

"Reverence for science, reverence for God, and openness of mind, befits us for life as a probation and a continual education." Charlotte Mason, "A Master Thought," p160.

Plenary #6 – Genesis, Rocks, Bones, and Genes with Dr. James Peterson

Aim: To help theology and the sciences both to be better for their complementary interaction. All truth is God's truth. Where they seem possibly to stress each other, there is an opportunity to learn both better of God's Word and God's Works. For example, Genesis chapters 25-30 describe how Jacob is to be blessed with the covenant but connives to gain his own way by bargaining for Esau's birthright when Esau is weak with hunger, and stealing Isaac's blessing on Esau by pretending to be Esau. Jacob then tried to take Laban's lambs and kids by placing speckled branches in the water troughs of Laban's sheep and goats when they were mating. This is an accurate historical account of Jacob's grasping character and Jacob's mistaken idea of inheritance. Jacob's flocks grow and prosper with the designated speckled lambs and kids because of God's blessing, not Jacob's stick trick. What we now know of genetics, points out what is actually happening. Yet again Jacob is prospering because of God's gracious generosity, not Jacob's conniving. A science that studies God's Work, genetics, can in this case help us to see more clearly what the text of God's Word is teaching about God, covenant, and character.

Pre-Conference Immersions

* Immersions are limited to 25 attendees each

Elementary Immersion for Home and School with Dr. Jennifer Spencer

Join Dr. Jennifer Spencer, project manager of Charlotte Mason's Alveary as she walks you through a morning of elementary lessons using Alveary lesson plans. During the morning hours, attendees will experience lessons as students, following the scheduling principles and teaching methods laid out by Mason. The afternoon will be devoted to discussion and questions. Attendees will receive a copy of the lesson plans and schedule used.

Please bring: a notebook, a pencil (in addition to pens for note-taking), watercolors, and a small paintbrush.

 

High School Immersion for Home and School with Kelli Christenberry, Kerri Forney, and Kathryn Forney

Do you know what Charlotte had the students doing and reading in the upper years?  Are you wondering what a Charlotte Mason high school schedule could look like? Would you like some encouragement for staying the course and continuing to apply Mason's principles and methods for your teenaged students?  Come to this pre-conference immersion session on High School led by members of the Charlotte Mason's Alveary high school team, and join them as they walk you through many aspects of a CM high school day using Charlotte Mason's Alveary's high school curriculum. The day will include demonstration, discussion, and immersion with plenty of time for questions. The goal of the time together is to spread a feast of ideas and tools to encourage and inspire you along the CM high school road.

Nature Study: An Out of Door Life for All with Chalise Bondurant

Whether you are a life-long lover of nature, or are just beginning your nature journey, please join us for a day in the "out of doors" to experience the beauty of a Charlotte Mason approach to nature study. We will spend time learning about the philosophy of the Charlotte Mason approach to nature study, and why time in nature is a practice that we all need to implement. We will also look at several of the practices Charlotte recommended to us and we will practice them together outdoors for a large portion of the day. We will be learning about some ways to approach time in nature as a spiritual practice for ourselves as an aspect of our own continuing education and spiritual transformation. I will be leading you through many of the activities that our local Natural History Club incorporates and we will leave time for nature journaling as well. There will be a lot of time for interaction and questions built in, as well as quiet reflective time for you to enjoy the beauty of these practices as an individual. I hope you will join us!

*Please bring any nature journal supplies you have and attire and gear appropriate for all kinds of weather. We will be spending most of the day at Asbury Nature Area, so please plan on packing a sack lunch and plenty of water as well.

Planning for the Neurodiverse Schoolroom with Danielle Merritt-Sunseri

Do you find yourself overwhelmed with the different neurological needs of your students? Do you feel unsure of where to start in planning for these varied needs? Would you like a planning method that feeds you and supports relationship with your students?

"One hour's worth of planning can save you ten hours' worth of work." After years of raising children with both typical and various neuroatypical needs, Danielle has developed an effective method of planning to bring peace and balance to the schoolroom. This method is built on a relationship of respect with students. She will teach you her method in this 5-hour immersion. Just bring your current schedule and your favorite planning tools (whether spreadsheet to pencil and paper) for a day of coaching and collaboration. We will begin the day by examining how the P.N.E.U motto can guide us toward greater relationship. Then we will begin working with Danielle's method, digging into atmosphere through a process of guided reflection and examination. We will consider discipline, determining how to set priorities and establish effective strategies. We will then set ourselves to the task of developing a schedule, a road map to "education is a life." This schedule will weave together atmosphere, discipline, and an appropriate feast for each child in the schoolroom.

Conference Tracks

Wondering if a particular session is right for you? In order to help you select a workshop or practice session to attend, we've organized many of them into several conference tracks. Each workshop, practice session, and chat will contain a session in each of these tracks. Sessions tagged in each track are open to everyone and designed to offer a feast of inspiration and ideas to all–we've just tagged them in a particular track because we think they may be particularly helpful and relevant to you–as a teen, a CM beginner, an educator working with neuroatypical students, or a classroom teacher. You do not have to attend all the sessions in a particular track but can attend various sessions on the schedule as you desire. Look for a (B) marking sessions in the Beginner Track, a (C) for the classroom track, (N) for the Neuroatypical, and (T) for Teen marking abstracts and titles on the schedule.

Teen Track*

Wishing your teens could meet other Mason-educated teens? Wanting your teen to catch a vision for the living education your are trying to provide? The Teen Track is a series of breakouts for friendship, fun, encouragement, discussion, and growth. As teens participate in the main plenaries and these customized sessions, we aim to create a shared experience for teenagers and their parents that will cultivate conversations about science, faith, and education. Geared toward teens, but open to all, these breakouts will feature a range of engaging opportunities such as a discussion with a scientist, folk songs, games, sports, dance, and nature, geography, and science activities–we want to inspire and stimulate teens to care about the wide feast of things and ideas. Look for sessions marked with a (T) on the schedule.

*Only 50 discounted teen registrations available!

CM Beginner Track

Just recently discovered Charlotte Mason's philosophy and methods? Learning about Mason over the few years but feeling a little overwhelmed? Sessions in the CM Beginner Track are designed especially for you but will provide a Mason groundwork for any attendee. We will cover a foundation of Mason's principles, her Christian vision of education, and her tools for learning through "atmosphere, discipline and life" as well as the practical aspects of education such as habit formation, lesson planning and more. Look for sessions marked with a (B) on the schedule.

Neuroatypical Track

Have a student with ADHD, ADD, or processing challenges? Come learn from Mason educators who have worked with children dealing with special education needs, and glean from their ideas to bring peace, creativity, and growth to your home. Although some may wish to attend every session in the track, each session is complete in and of itself and open to all! Look for sessions marked with a (N) on the schedule.

Mason in the Classroom Track

Seeking to learn how you and your team could implement a Mason education in a classroom? Pondering the particular challenges and opportunities unique to Mason schools? This series of breakouts will equip teachers to more effectively create a Mason classroom where education is an atmosphere, discipline, and life. Not a classroom teacher but curious about a particular session? Please join us! We aim for every session to encourage every participant whether educating from the home or school classroom. Look for sessions marked with a (C) on the schedule.

(T) = Teen Track (B) = Beginner Track (N) = Neuroatypical Track (C) = Mason in the Classroom Track
Add-ons to Enrich your Conference Experience
Pre-Conference Immersion

Immersions run from 8:30am – 2:30pm on Wednesday before the main conference begins.

Charlotte Mason's Alveary Elementary Immersion for Home and School
Charlotte Mason's Alveary High School Immersion for Home and School
Planning for the Neurodiverse Schoolroom
Nature Study: An Out-of-Door Life for All

$99.99