What is Charlotte Mason's Alveary?

Charlotte Mason's Alveary is a complete and comprehensive curriculum and teacher training program for homeschools and schools. Our aim is to provide a robust and modern course of study that is both true to Charlotte Mason's model of education and relevant for 21st-century students living in the United States and Canada.

How Does it Work & When Can/Should I Join?

The Alveary is a membership program. Registration for the 2020-21 school year opens March 1, 2020, and all memberships will expire on June 30, 2021.   The earlier you join, the longer you will have access to our vast collection of teacher-training resources and the earlier you will be able to start ordering your books. 

What's Included?

With booklists, lesson plans, schedules, exams, and exclusive curriculum for some subjects, Charlotte Mason's Alveary provides you the "whats" you need to educate your students well. But we don't just offer you what to teach, we give you resources to deepen your understanding of "how" and "why" to implement a Charlotte Mason education with peace, joy, and rigor. To encourage you in your journey, we also offer you the support of fellow Alveary members and the Alveary curriculum team through The Hive, our online community, and The Buzz, our weekly newsletter. Checkout our samples to see more details, but here is a snapshot view of what you get in the Alveary.

Your membership includes access to one full year's curriculum. We release some of our materials on March 1; the rest are published on  July 1. The following are available to you immediately upon registration:

Welcome Kit

: This handy one-stop document has well-organized direct links to everything you need to get started.

The 2020-21 Program

: Contains the full book list, links to purchase your books, prices, links to free resources, course descriptions, placement tips, discount codes, and the page breakdowns/scope of study for the year by term.

A Concise Book List

: This document is perfect for printing and taking with you to book sales, the library, or your favorite used book store.

Our Member Tutorial of the Charlotte Mason Method

:

A 77-page practical guide on how to do each of Mason's methods for every single subject. Also includes a bird's-eye view of how subjects progress through the forms 

Our Guide to Effective Planning and Implementation

:

Helps you figure out all the details, such as creating your school calendar and schedule, placing and combining students, gathering and organizing all your materials, and navigating Alveary resources. Includes our Soft Launch guide, which shows you how you can plan to incorporate subjects over a span of two years as an 'on-ramp' to the full Charlotte Mason feast.

Our Alveary Living Library

:

This digital tool helps you make book decisions by providing you with a summary and our rationale for including each book in our curriculum.

Our Knowledge Base

: Contains over 40 recordings of past Alveary webinars, curated collections of past CMI conference lectures and

Parents' Review

articles, blog posts, and outside resources, all organized by topic.

Live Webinars

: Join us each month of the school year as content-area experts  speak on diverse topics. Find a full list of offerings under the CALENDAR tab on our website and/or in your Welcome Kit.

The Buzz

: Our weekly newsletter, through which we answer member questions and keep you informed about developments.

The Hive: Join us on our private, ad-free, social media space. Find members in your area, interact with other Alveary members, join a "Circle" with those of similar interests or life circumstances, deep-dive into topics, and get ideas and advice from other Alveary members.
Discounted CMI Conference Registration: Alveary members register for 10% off! We will have an Alveary immersion session and special meet-and-greet events so you can get to know our team and other members.
Orientation Videos: Get a guided tour of the website and the materials listed above.

The following becomes available to you July 1:

Our Full Lesson Plans

: Include prep notes, materials, alerts, and narration ideas, as well as suggestions for copywork and dictation from the reading. They also include meaningful activities and links to maps, pictures, articles, etc., to enhance your study. 'Extra Helpings' suggestions are provided in the appendix for students who are hungry for more.

At-A-Glance Documents: A quick snapshot of what is covered each term in each form. Great for filing in your homeschool portfolio.
Supply Lists: The lesson plans include lists of everything you will need each term for projects, labs, notebooks, etc.
Exams

: Exam questions for every subject are collected into a single document for each form, complete with instructions for administering and scoring them.

Scheduling Tools

: Choose to drag-and-drop digitally or cut out physical scheduling tiles to arrange and rearrange on a table. Use these tools to make sure you are making space for all subjects, varying your lessons, and staying within the recommended timetables. The information included in this tool matches the Alveary program for the year.

Supporting Audio/Video Files: Subjects like art, sol-fa, and modern languages have accompanying Alveary-created audios and videos. Links to these will be in your lesson plans.
Our Work Student Booklet: A collection of all the recitation pieces, folk songs, hymns, and more that can be printed for each student by term.
Our Reflective Practice Plan Book: Helps you grow as a teacher by guiding you through the thought processes excellent teachers use to reflect on and refine their practice. 
Charlotte Mason's Alveary is the culmination of over a decade of research and work. The Charlotte Mason Institute (CMI) began exploring the idea of creating a modern Charlotte Mason curriculum and teacher training program in 2007. Since we knew we needed access to primary source documents in order to gain a fuller understanding of Mason's ideas, CMI worked with Redeemer University College, The Armitt Museum and Gallery, and The University of Cumbria to digitize letters, articles, manuscripts, programs, and many other items, which are now housed in the Charlotte Mason Digital Collection. After analysis of Mason's original programs and other resources, we piloted the Alveary in 2016. Our program has evolved since then due to further research, feedback from our members, and the dedication of our development team, which now numbers over 20 teachers, homeschool parents, and content area experts. What started as an idea for helping teachers implement Mason's methods while also learning them has grown from a collection of spreadsheets to a beautiful, robust curriculum that brings the full Mason feast within everyone's grasp.
In 2015, the Charlotte Mason Institute hired Dr. Jen Spencer as Project Manager, asking her to create a curriculum and teacher training program that could be used by both schools and homeschools.  The CMI Board recommended the following criteria:
The curriculum should be American in focus, rather than British.
It should be based on research into primary-source materials.
It should use updated books that reflect our diverse population.
It should rely primarily on books that are currently in print.
It should follow the precedent set for us by Mason and the PNEU.
It should not be based on the work of any other organization.
It should reflect current education and brain research insofar as they do not conflict with Mason's principles.
TESTIMONIALS
Check out what members are saying!
I've understood the "why" of Charlotte Mason's methods for a long time, but it felt daunting to navigate implementation with many children. The Alveary has provided the missing "how" for me. I love that it comes from a trusted source of affection and admiration and study of Charlotte Mason and that it continues to be adapted as CMI's research and understanding enlarges. It's a gift to be a partner to such a "living" program.

I love that, when we have a hard year like we have had this year, I don't have to stress about planning our schooling. The Alveary has each subject laid out for us to be able to complete at our own pace as we are able.

I love the Alveary because it's so much like how Charlotte Mason did things. Not only is the content modeled after CM's recommendations, but the program itself is modeled after her method with the PNEU. The lesson plans help guide the method without becoming a system and they help me to guide my child's education without hindering their learning.

I love the Alveary because it has given me confidence that we can achieve the aims of a beautiful moral education in our home, while enriching our hearts and minds—all without feeling overwhelmed, rushed, stressed and anxious.

I love the Alveary for so many wonderful reasons, but in this season mostly because it provides accountability and resources for me to provide a splendid feast for my children! The reading lessons have been so enjoyable! I myself have learned more this year than ever before in our homeschooling journey.

After years of loosely teaching the Charlotte Mason method to my children, so far this year with Charlotte Mason's Alveary has been the greatest year of growth for my children and understanding for myself. I have learned so much from the Knowledge Base, my children have thrived on the wide variety of lessons and designated short lesson times, and our over all home and educational atmosphere has been more relaxed and joyful. We are thrilled with our experience with the Alveary this year and look forward to next year.

I love having all of the resources! The hard work they've done to put this all together is such a blessing to me as a busy mom. I love the books we've read, the webinars I've watched, and much more. Love it and plan to continue using it for years to come!

The Alveary has provided a rich and robust education for my children at all levels. It has been a joy to guide my children through the days lessons.

We have participated in the Alveary for two years...what I love about it is that it is complete! The ability to be able to see all the programs/grade assignments so you can fit your child exactly where they need to be. The flexibility and ease of using the curriculum...it is so much more than a book list! There are many CM curricula out there but this is so much more. The Alveary team has done a great job laying out the how to of the subject, given helps with videos and documents on how to implement. It helps you to really know how to present and guide your child in a true CM way, which as I have seen is CRUCIAL! I was somewhat skeptical at first about what books would be offered particularly the newer ones that they are trying to bring in to make the feast more living and relative to our day...and I can say I LOVE the book choices! I love how they have really done their research and have tried to do what is best for today and doing it in a CM way. I recommend the Alveary to everyone I meet, it has been life changing for our family and we have grown so much being in the Alveary.

I feel like we have tried quite a few options when it comes to our children's schooling ( public and private school, another Charlotte Mason program, etc) but our favorite so far has been The Alveary. There are so many resources and riches included with The Alveary membership that it can feel overwhelming at first. However, giving myself time to digest all that goodness has resulted in so much peace for our family. My kids enjoy the Spanish lessons and geography has been a bi

g hit this year as well. I love that a majority of the work as been done for me - finding resources, articles and YouTube links. It makes the day go much smoother to have all those resources already vetted for appropriateness at my fingertips. Each year we are able to add more of the riches to our day. Next year I'm hoping to add movement and scouting more consistently to our schedule!

I was sold on giving my children a Charlotte Mason eduction from the beginning, so it is all my children have known, but as we were nearing high school I was a little overwhelmed at what it should look like. The Alveary has removed the unknown for me, and has (as an added bonus) given my younger children a fuller feast than what their older siblings had known. Anything worthwhile will take effort, so don't expect the Alveary to eliminate your work load, but they do make it

 easier to give an education of excellence.

I am finishing up my second year (with 6 students and 2 tag-alongs) and the things I appreciate most have been: 1) easy and well done exams - all prepared. 2) Each student has lessons tailored to their skill level - very little adjusting for me. 3) Large family friendly - all my kids are studying the same history cycle, poet, and artist. This creates unity and great conversation in our house, as well as lets us combine subjects to cut down on my teaching time. 4) The depth of study is awesome, especially in high school.

The Alveary takes an enormous burden off of me while still allowing me to use it in a way that best serves my family. This is the first year I don't feel overwhelmed. While I enjoy learning more about Mason, I don't have time to fully research the archives, create a daily plan complete with maps and photos, learn to do all the handicrafts, art, Sloyd, music, etc., figure out how to make all this work today with advances in so many areas, and still teach, cook, and clean. Alveary is like having an expert Mason research team plus a curriculum development team on retainer. There are several pieces that are worth the cost individually, and the entire package is a bargain.

The Alveary is different than anything out there for Charlotte Mason homeschoolers. Right away, as soon as I purchased and obtained access to their materials, I knew that I had made the best decision by committing. I have tried many, many "authentic" and CM "inspired" curricula on the market but our years are always so stressful! It's hard to learn this method of education WHILE you are teaching with the volume of voices to be found on the internet. I am so glad we purchased The Alveary Membership!

I really appreciate the Alveary's approach to teaching multiple students at once. One of the the most beautiful, but frustrating pieces of a CM education is all those subjects! The Alveary has tremendously helped me keep those plates spinning! I feel like their well-thought out approach has enabled me to tackle some subjects that I have heretofore shied away from because of the time: Latin and Architecture to name two.

The Alveary takes the guess work out of making that book list each year for each child. It has really taken the psychological weight off my mind that my students are "missing" something.

The Alveary has brought peace, consistency, and joy to our home school. It has allowed me to try to emulate an authentic CM learning experience without having been trained as an expert. Also, I appreciate all of the teacher training and support to help me grow as an educator. It would have taken me years to go about this on my own.

I love the Alveary Curriculum! It is very comprehensive, well thought out and easy to use. I love that I can spend less time on deciding what to teach and what resources to use and more time on learning and discussing what we learn with my children. I am thrilled with the Geography and Nature studies lessons and I'm excited that the Alveary team keeps finding amazing ways to improve. Oh and I love that it feels 'real' (for a lack of a better word)....no fluff or busy work. Also it is easy to adjust and combine for multiple ages and abilities.

I have really appreciated The Alveary more each year I use it. The lesson plans are thorough and have all of the scaffolding done for me. The books are beautiful and just the right difficulty for each of my kids. I have loved all of the teacher training as well. This really is a full package.

We have used Alveary for the past two years. Such a blessing to have well chosen books and very complete plans and helpful links at my fingertips! The history and literature rotation are our favorite. Highly recommend.

The Alveary has helped me to grow as a teacher, and given me so many helpful tools for teaching the subjects in a CM way. Our school days are much more varied, rich and enjoyable now.

I'm very impressed by the materials provided by the Alveary! I've often felt I needed more direction and the Alveary does just that while staying true to Masons ideas in a modern culture. Love it!

Alveary came to us just in time!! The resources and knowledge base have been so helpful and the curriculum is well thought out. I'm so thankful that we will have a clear path through high school. Thank you so much!!

The Alveary is such a wealth of information in such an organized manner. It makes homeschooling the CM way overseas even better and more accessible.

We love almost everything about it. It helps me stay organized and saves a lot of time spent in planning. I honestly cannot imagine doing a CM education with my kids without this resource. I would have decision fatigue without it.

As a busy mom of four with a special need kiddo the Alveary is so invaluable to me. I honestly don't have much time for planning and with Alveary I don't have to feel guilty for that, because the education they are receiving is so rich. While there are a few things I have to tweak for our family (I think that is true for any curriculum), every year we are spreading such a wonderful feast. Also, as someone who was new to CM it is helpful to have the guidance on how to implement, I may not be perfect at it but feel more confidence than I would without the Alveary Knowledge Base.

I have seen and heard many great testimonies from friends around me. The biggest plus I have seen is helping a teacher plan out all the day to day parts of an authentic Charlotte Mason Education. There are so many beautiful details of a Charlotte Mason education but it can be hard to keep track of and implement all the parts for all subjects being the only teacher. Secondly I greatly appreciate the Alveary choosing living books that are still in print and are working to bring back quality out of print books.

We have used the Alveary for the last two years, and it has been a really good fit for our family. With all the components of a Charlotte Mason education in one place, it has freed me to really dig into her volumes and other resources in order to better understand the philosophical underpinnings of her methodology. The Alveary team has done a great job listening to feedback, and each year the program has been refined and improved, making it increasingly user-friendly. As a Canadian, I also really appreciate all the work that has gone in to provide content for us.

The Alveary has provided our family with a strong, consistent, joyful program. It is so much more than a schedule or a book list. I have grown as a mother and teacher and feel empowered to really educate in the Charlotte Mason philosophy. The first year was took some commitment and learning, but our second year has been beautiful and peaceful. It does require structure and commitment but it is well worth it. I love how the Alveary is constantly working to improve and grow and has such easy open lines of communication. The community supports and encourages one another. As a former "curriculum junkie" I was actually able to walk through a curriculum fair and had no temptation to buy anything. I realized it was because I finally had peace and faith in what we were doing.

I have two kids in two different forms. While I feel confident I could find living books and schedule on my own, I know it would be time consuming. I like the freedom The Alveary gives me to focus on spreading the feast. The Alveary just delivers all the lovely dishes to me! I also appreciate the knowledge base for areas I'm concerned with and need some guidance. I feel like my children are learning and growing. I'm grateful to CMI for The Alveary.

I have been homeschooling for 14 years, mostly trying to follow Charlotte Mason's ideas. As my understanding of her ideas has deepened though I have have realized more and more how challenging it is to offer the whole broad feast to multiple ages. If you have been looking for something that keeps all your children whatever their age on the same history streams, which helps you figure out how to add in all the "extras" (music, picture study, brush drawing, nature lore) and provides tremendous support and learning opportunities for the mother, this is the curriculum you have been waiting for. We have accomplished a more complete feast this year than ever before!

We are nearing the end of our second year using the Alveary. It has been a Godsend to me and my family. I love that I can get as much hand-holding as I want and have access to stellar teacher/momma education on so many of an ever-growing list of topics. We will continue to use the Alveary.

The Alveary has been a great fit for me and my family. We've tried to do Charlotte Mason homeschooling on our own but I've struggled to fit in all the pieces of the feast. The Alveary helps me do that as well as provides much support and further training for me as a teacher.

This was my first year using the Alveary. I have absolutely loved it! The geography is just wonderful! I love that I don't have to take the time to break up books, figure out songs, etc. I can take the time to learn HOW to implement the lessons as well as more about the CM philosophy. The webinars have just been so helpful as well.

My favorite part of the Alveary curriculum is history program. I have studied and considered several popular CM programs and hands-down the Alveary history program is my favorite. I love the 4-cycle rotation and the streams studied concurrently (based on grade/form).

We are just finishing up our first year with the Alveary and our Homeschool is thriving. I have been impressed with the teacher training and instruction on how to teach all the subjects. Some CM curriculums give you the ingredients, but the Alveary teaches you how to use those ingredients in order to spread the feast! I highly recommend!

I recommend the Alveary curriculum. It takes the high principles of the CM method and puts them in reach of the busy homeschooling mother. I feel like I am also gaining an education as I guide my children. The community support, though I haven't used it much, is helpful when I need it. It is nice to be on this same educational journey with other families, reading the same books, taking the same exams, at the same time!

This is our 3rd year using the Alveary. I find the framework, lesson plans, and resources invaluable (worth MUCH more than $200)! An added blessing for our family is that now we can share school days with other Alveary members without hours of planning. Thank you, Alveary team, for all you do to give us the hand-holding we need and the freedom we desire.

With kids of several ages coming from public school, the Alveary has helped make our family's transition to a Charlotte Mason educational philosophy a good experience. The training and organizational tools have been instrumental in this process. The support and community have been great.

Using the Alveary for the past 2 years has enabled us to jump in with so many subjects I would have struggled to introduce on my own- and I love having the readings and lessons already set up with all the steps of doing the lesson laid out.

We have had a beautiful experience using the Alveary this year. We are at the beginning of our homeschool journey as my daughter is in Form 1B. Using the Alveary has given me peace of mind that we are beginning our schooling on the right foot. The Alveary has made spreading a generous feast of knowledge before my daughter a lovely experience. We have thoroughly enjoyed all of the books selected. Other families in our CM co-op also use the Alveary and it has been wonderful experience having all of our kids forming relationships with the same books this year. I can't recommend the Alveary enough. We are working on our third term of the year now and I can hardly wait to dive into the Alveary's plans and books for next year! Thank you so much for helping to make our school year such a lovely adventure!

I love the "tool belt" that I receive with my Alveary membership. Yes, you get a booklist, but it is so much more. From foreign language lessons, reading lessons, sol-fa lessons, to continuing education opportunities for mothers through webinars and study groups, the Alveary provides invaluable tools that stretch and grow both student and teacher in the methods of Charlotte Mason.
What You'll Find in Our Bee Hive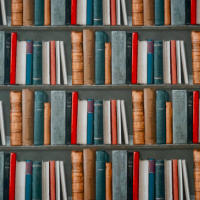 Authentically Mason, incredibly rich, Charlotte Mason's Alveary will provide you with all the tools you need to educate your students well.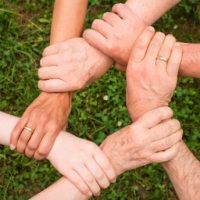 You will be supported and encouraged by like-minded educators around the globe and in your neighborhood.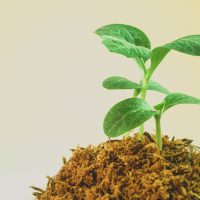 Opportunities for learning abound in Charlotte Mason's Alveary, and each one will equip you to practice at your highest level, for the children's sake.