CMI Midwest/Great Plains Conference   l   May 16-18, 2019   l   Grand View University   l   1200 Grandview Avenue, Des Moines, IA 50316
Our first Midwestern/Great Plains Charlotte Mason Education Conference will be held at Grand View University, Des Moines, IA which is 25 minutes from the Des Moines airport. We welcome you as we explore a theme of Discovering the Exquisite Beauty of Nature through various speakers.
Two keynote speakers will help us consider our surroundings.  First, Dr. Rusty Pritchard will help us understand a Christian view of stewarding our environment.  Secondly, our friend, Jack Laws, will help us see and observe nature by teaching us how to draw and paint what we see.  Jack has been with us for our Eastern and Western conferences and we are excited for the Charlotte Mason community in the Midwest/Great Plains to have the opportunity to spend time with him.
Many people have found our conferences provide them with a lot of crucial information for teaching in an almost retreat-like environment.  We encourage you to slow down, enjoy your time, meet together with old friends, and seek new ones as well. The conference begins on Thursday evening 16 May 2019 and runs through Saturday, approximately mid-afternoon, 18 May 2019.  Immersions will be offered on Thursday during the day.
In addition to the many workshops and practice sessions which will take place during the conference, we will have a series of workshops designed specifically for individuals new to Charlotte Mason's philosophy and methods.  This will be facilitated by Kelli Christenberry and LeAnn Burkholder.
Pricing is currently posted, but registration along with more details on speakers, sessions, and the schedule will come available mid January.
We have chosen Des Moines for our meeting place because it is the intersection of the Midwest and the Great Plains. Driving times run approximately 5 hours from Chicago, 3 hours from Lincoln, NE, 3.5 hours from St Paul/Minneapolis, MN, 5.5 hours from Wichita, KS, 7.5 hours from Oklahoma City and 5 hours from St. Louis, MO, and, for the brave at heart 8.5 hours from Cheyenne, WY and 9 hours from Denver, CO.  We look forward to seeing old friends from the Midwest/Great Plains and meeting new ones.
We look forward to seeing you in Des Moines in May!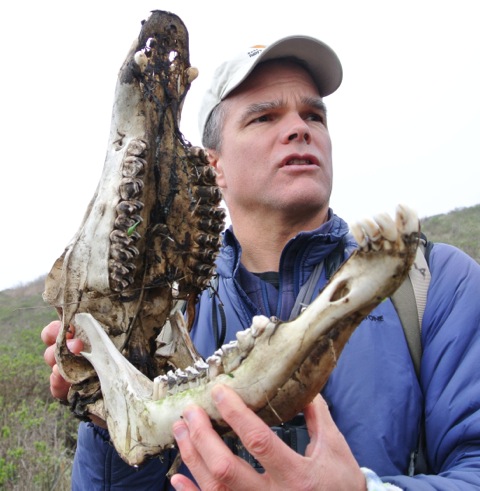 JOHN MUIR LAWS
Read Bio
DR. RUSTY PRITCHARD
Read Bio
Meal Options
Please provide any food allergies or sensitivities that you may have. The catering staff wishes to do their best to accommodate your needs.
Option 1 – Breakfast, Lunch, and Dinner starting Thursday breakfast and ending with Saturday lunch.
$84.99
Option 2 – Lunch and dinner only starting with lunch on Thursday and ending with Saturday lunch.
$69.99
Option 3 – Breakfast, lunch and dinner starting with dinner on Thursday and ending with lunch on Saturday.
$69.99
Option 4 – Lunch and dinner only starting with dinner on Thursday and ending with lunch on Saturday.
$52.99
Lodging
Grand View University has reserved suite-style Town Houses for our the CMI Midwestern/Great Plains Conference. Each Town House will have two bedrooms per floor and a shared living room and bathroom. Linens will be provided at an additional cost. You are allowed to bring your own linens if desired (beds are XL Twins).
Double Room (cost per person)                                     $45.00 per night
Single Occupancy                                                              $60.00 per night
Linens                                                                                  $23.00 per person
Transportation
Des Moines International Airport is a short 15 minute ride to Grand View University. Super Shuttle is available to transport you to and from the airport. Reservations with Super Shuttle will need to be made 24 hours in advance. (Contact Super Shuttle: 800-258-3826). If you prefer, Uber is also available.
Scholarships
CMI participated in a Facebook fundraiser to help defray some of the registration costs.  We will offer 12 registration fees at a 50% reduction for the Midwestern/Great Plains Conference to individuals who complete a financial need application. Watch for more information in the coming days.
Immersions (limited to 25)
(Held Thursday, May 16, 2019)
Immersion Registration Cost                                                        $95.95
Alveary and CMI Supporter Registration
January, 2019 – May 10, 2019.
Alveary Member Rate                                                                    $159.95
CMI Supporter Rate                                                                       $159.95
Early Bird General Registration
January, 2019 – April 1, 2019.
Charlotte Mason Group Early Bird Rate*                                  $169.95
General Early Bird Rate                                                                 $179.95
Spouse Early Bird Rate                                                                  $149.95
Teen Early Bird Rate                                                                      $159.95
College Early Bird Rate                                                                  $154.95
General Registration
April 2, 2019 – May 10, 2019
All registrations (excluding Alveary and CMI Supporter)       $199.95
Cancellation Policy
Before April 25, 2019: 25% refund of total cost (includes registration, meal tickets, lodging, linens, & immersions) is available.
After April 25: no cancelation refunds except in extreme emergency.
Please notify us via email at blvigorito@yahoo.com of your cancellation.
Transfer Policy
Registrations are not transferrable to another person.
*There are three requirements to fulfill to obtain a group registration at this year's conference.  First, your group must consist of a minimum of three people who are working together or who are seeking to work together in the future. Second, the members of your group must be from the same local community.  Finally, your group must have a name.  You cannot use a name like The Hive which is not a local group.  It must be the name of a local group (for example: Grains of Gold CM Community of Roanoke, VA).